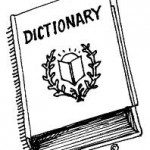 It was hard enough to figure a guy out in the old days, when you actually met face to face over a beer and got to talk before a roll in the hay. That has become even more difficult in our digital world, which has drawn gay guys away bars to spend their evenings at home texting on hookup apps in an effort to find "The One" or "The One Right Now."
So how does one interpret the gay app vocabulary? Well, it's clear from a recent review of the most popular apps that "sup?" is a deal breaker, even though it is simply a more efficient way of asking "what's up?" Many guys post on their profiles that they won't respond to that query, although our reviewer suspects that most of them will forgive a "sup?" text if it comes from a guy whose pic shows a well-defined set of abs and a muscular chest.
Other standard phrases are open to interpretation. We've taken the liberty to appropriate a very amusing and insightful one from a Scruff user whose identity we will keep private.
Here's his take on the hidden meanings behind regular conversation on gay apps:
Thanks = Move on.
Thx = Move on quickly.

😉 = Can't even give you a word he's so bored and disengaged.
🙂 = As first response, this is a polite dismissal. Conversation over.
Hey handsome = Positive engagement. Possibly fishing outside their category.
Marry me! = Lesbian. Keep moving.
lol (lower case) = Polite amusement, questionable engagement.

LOL (all caps) = Engaged, proceed with caution. May be false enthusiasm. You may be funny but not hot.
What's up? = Proceed with pic or preference query.
Into = You better be a top.
Top or bottom = see above.
More pics? = Everyone has one good photo. You better have more from this decade.
Looking? = Pretty clear they will stick it in anything or get stuck by anything.
You party? = Unless you're into a wild-eyed, jelly-d*cked uber orifice who looks like Gollum in a jock wearing a baseball hat, keep moving.
Generous? = You are old and suspected to have to pay for sex. Block immediately and find younger looking pic.
For those looking for a detailed reference, check out our definitions of common lingo for gay apps below.
Gay App Speak
Here's a list of the various jargon used by gay app users and their respective meanings.
[+] = HIV Positive.
+/-= Interested in HIV Pos/Neg
DDF = Drug and Disease Free
Looking = Looking for a hookup.
What're you into? / What do you like? = What's your sexual preference (top/bottom/vers/other) and what do you generally want from a hookup?
Clean = HIV Negative. [WEHOville does not endorse the dichotomy of "dirty/clean" to describe HIV status. We do encourage knowing the status of your sexual partners]
Masc= Masculine, "straight-acting," a guy's guy.
Femme / Fems = Guys with feminine characteristics, a "queen."
Discreet / DL= On the "down low," not "out" or comfortable with broadcasting their sexuality. Usually won't send face pics to keep identity private.
Catfish = Users who aren't what their profile and pics say they are. Comes from the movie, "Catfish."
Host = Can have people over. "You host" means they'll only come to you. Use it in a sentence: "I can't host, I have a roommate."
Party = Into drugs.
Stats= Having a filled out description for your profile (height, age, relationship status, interests).
Neg4Neg= HIV Negative, looking for HIV Negative men.
No Agenda= Not looking for anything specific. Open to having fun, making friends, chatting, dating, etc. Whatever comes.
Non-scene = Not into the "WeHo" scene. Doesn't like gay clubs, gay bars, camp language, short shorts, etc. Also not into having good looks.
NSA= "No Strings Attached." Not interested in a relationship or getting to know you. Use it in a sentence: "Looking for NSA fun."
Musc= Muscled, fit.
Safe = Into safe fun only (condoms, protection, etc.).
420 Friendly= Likes to smoke marijuana. If you have some, would definitely join you.
Something we missed? Post any lingo you know in the comments below.
[hr]
Don't miss our gay app overview:
The Perfect Gay Mobile App? WEHOville Reviews the Top Four
[hr]
Looking for transgender dating sites instead?