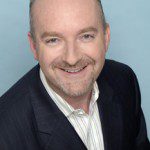 Christopher Street West, which has faced criticism from West Hollywood City Council members and residents for its management of the annual LA Pride event, has named two board members to succeed its president. Rodney Scott, who has headed the non-profit organization for the past 12 years, will be succeeded by co-presidents Patti DiLuigi and Steve Ganzell. Scott will remain on the CSW board as president emeritus, focusing on long-term strategic initiatives.
Criticism of CSW surfaced late last year when City Councilmember John D'Amico raised questions about the annual Pride event's focus, which he said should be more on gay rights. Residents and gay community activists also criticized everything from the actual pace of the parade down Santa Monica Boulevard to the quality of the entertainment offered at the Pride Festival in West Hollywood Park to CSW's failure to recruit major celebrities as Pride grand marshals.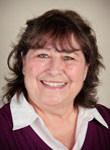 The organization also has been criticized for a lack of transparency. Unlike Pride organizations in San Diego and San Francisco, CSW has not made its finances public except for a mandatory filing with the IRS (an exception was its release last month of preliminary 2013 revenue figures to WEHOville). Also, its board meetings, unlike those in the other cities, are not open to the public.
Pride revenues, which come from largely from sponsorships, tickets for admission to the Pride festival and beverage sales, have declined four percent over the past five years. Pride did experience a 12.5 percent increase in 2012 revenues over the previous year, which Scott attributed to the opening of West Hollywood Park, where the festival now is staged. It is unclear whether or if Pride attendence has changed. CSW routinely cites an estimate of 400,000 to 500,000 people attracted to West Hollywood for the event. However critics have cast doubt on that number, noting that this year's Pride festival attendance revenue indicated only 28,000 paid admissions to the three-day event.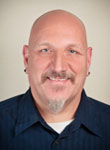 Councilmembers D'Amico and John Duran have
proposed a host of changes
in LA Pride, including having the city contract with an event planner and hire someone to recruit celebrities for the event. They asked Scott to work with the city to implement their suggestions and have scheduled another discussion on CSW and Pride at the Nov. 18 City Council meeting. The city's Gay and Lesbian Advisory Committee is scheduled to talk about CSW's management of Pride at its meeting tomorrow night.
Ganzell and DiLuigi praised Scott for his management of CSW. "Rodney Scott has been such an integral part in driving this organization to create one of the best Pride celebrations in the country, and Patti and I are honored to continue to work alongside him at Christopher Street West," Ganzell said. DiLuigi said: "Rodney has volunteered countless hours to this organization and to the greater LGBT community and has focused his goals of making the celebration one that honors diversity and pioneers issues of equality."
Scott said he was "truly honored to have served as president of CSW and I look forward to continuing my work on the board. With the 45th anniversary of Stonewall and CSW right around the corner, the next few years will bring great energy and excitement to our very diverse and eclectic community."
The CSW board also named Jason Roundy as board secretary replacing Sue Sexton. Norman Waddell will remain CSW treasurer.
DiLuigi has been on the CSW board since 2003 serving recently as vice president of festival operations. Ganzell joined the board in 2006 and has served as vice president of administration and chair of the Pride's Erotic City exhibition. Ganzell is also former chair of the Los Angeles Leather Coalition.