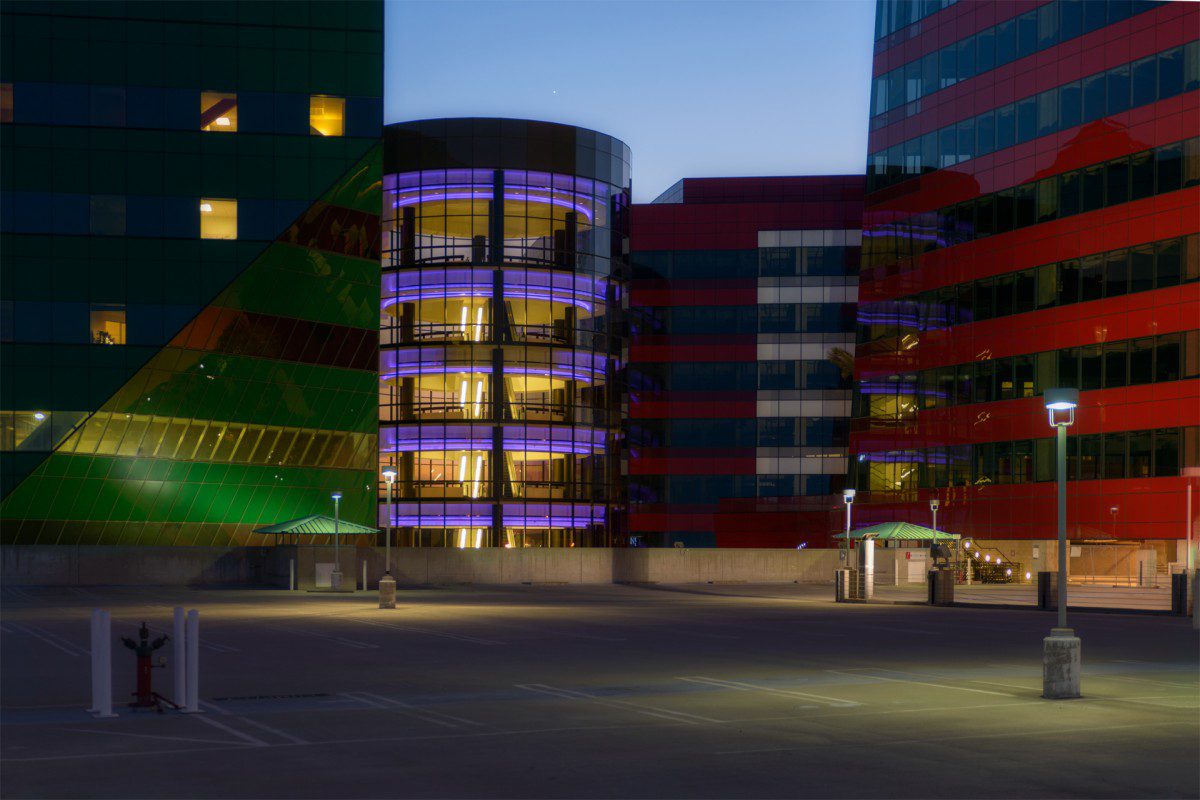 If you live in or near West Hollywood, you know the Pacific Design Center, that 1.2 million square foot trio of buildings designed by Cesar Pelli that dominate the northeast corner of Melrose Avenue and San Vicente Boulevard.
In fact, the Green, Red and Blue buildings (the latter also known as the "Blue Whale") may be so familiar to you that you barely give them a glance when your drive by. But perhaps you will after looking at the photos that Andy Romanoff took of the PDC as part of a six-month project called "Seeing the PDC."
Romanoff was photographing art galleries at the PDC when, he explains, "I became aware of the rich and largely unseen life of the building, the variety of creative showrooms and the beautiful environments they created within the buildings. I become excited by the prospect of documenting all that I saw and proposed to immerse myself long enough to make a serious study of the buildings and the activities there."
Romanoff's career has as a photographer, cameraman, designer and inventor has spanned five decades. He has been profiled in publications such as American Cinematographer, ICG Magazine and the Hollywood Reporter. Romanoff's is a member of the Motion Picture Academy of Arts and Sciences. An associate member of the American Society of Cinematographers, he also is a member of the Society of Operating Cameramen.
Romanoff's six months at the PDC produced hundreds of photos that reveal aspects of the complex that might not be evident to the casual observer. An exhibit of those photographs opened in Space B255 of the PDC tonight. The entire portfolio is available for viewing online. And WEHOville is posting here a sample of the photographs curated by Romanoff himself that illustrate his keen eye for some of the more brilliant aspects of Pelli's design. To see them, click on the pages below: