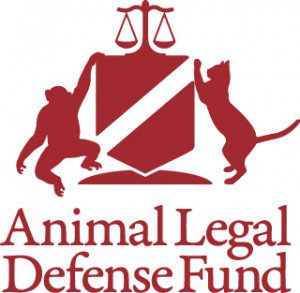 The City of West Hollywood got an ally today in the legal battle over its ban on the retail sale of fur products.
The Animal Legal Defense Fund (ALDF) filed a friend of the court brief with the U.S. District Court's Central District in support of the ban, which the City Council adopted in 2011. The ban, which went into effect this past September, is the first in the nation. It has been controversial, with some local businesses saying it will drive customers to shop in adjacent communities instead of West Hollywood.
Mayfair House, an apparel store that sells items made of fur, filed suit in District Court in September asking that the ban be overturned.
"The ordinance is an ill-considered and illegal law that is harmful to the city, its consumer citizens and business residents," said Johanna Judah, owner of the business at 8844 Beverly Ave. near Robertson. "It was passed by city councilmen who have the political support of national animal rights activist groups who wish to impose their will over others despite the unconstitutional nature of the ordinance."
Stephen Wells, executive director of ALDF, said: "Animals on fur farms suffer unimaginable agony in filthy cages before being suffocated, electrocuted, gassed, or poisoned. West Hollywood should be commended, not sued, for reasonable laws that ban horrific acts of cruelty."
The ban on the retail sale of fur products is one of many steps the City Council has taken on animal rights issues. In 1989, it banned both steel leg-hold traps and animal testing for cosmetics. In 2003, the city outlawed the declawing of cats and other animals, and in 2010 the city banned the commercial sale of dogs and cats. Earlier this year, West Hollywood banned the commercial display of animals, which effectively banned circuses.