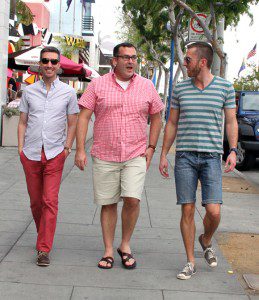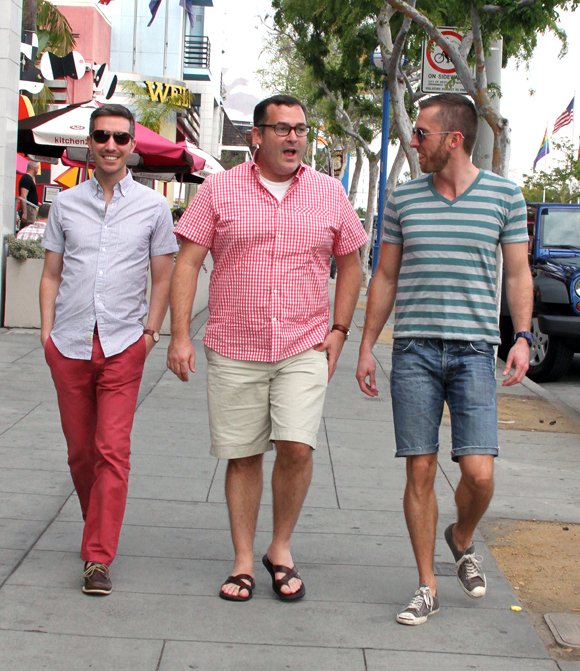 West Hollywood has once again been declared the most walkable city in California.
Walk Score, a company that maintains a public access walkability index of any place in the United States, Canada and Australia, made the designation.
Walk Score's bases its walkability ranking on proximity to amenities such as grocery stores, restaurants, schools, parks and public transit. With a score of 89, West Hollywood's walkability is ranked higher than that of San Francisco (with a score of 84), Los Angeles (64) and San Diego (49).
"With its central location and compact size, West Hollywood is the ideal destination for visitors who want to experience the greater Los Angeles area without a car," said Brad Burlingame, president & CEO of Visit West Hollywood, which markets the city to business and leisure travelers. "West Hollywood visitors appreciate the safe atmosphere, pedestrian-friendly streetscaping and the close proximity of our world-class hotels to dining, shopping and entertainment."
Only 1.9 square miles in size with a population just under 35,000, West Hollywood is one of the most densely populated cities in California. Visit West Hollywood has compiled a series of curated and themed "Walkable WeHo" walking tours on its blog, as well as a thorough guide to a car-free West Hollywood and Los Angeles experience. One of them, the "architecture and golden era walk," can be seen here.
Some of West Hollywood's most popular walking districts include The Sunset Strip, a 1.6-mile stretch of Sunset Boulevard that is home to many of the city's premier hotels, shopping and restaurants, as well as legendary music and nightlife venues.
Just a few blocks to the south, Santa Monica Boulevard – part of the historic Route 66 – is home to Southern California's most vibrant LGBT district, with dozens of gay-friendly businesses.
Another pedestrian-friendly destination in West Hollywood is the West Hollywood Design District, consisting of Melrose Ave., Robertson Blvd. and Beverly Blvd. The district, which surrounds the landmark Pacific Design Center, is home to nearly 300 interior design showrooms, fashion retailers, restaurants and art galleries. In 2013, the district launched a streetscaping program that will further enhance the pedestrian experience.