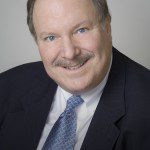 West Hollywood City Councilmember Jeffrey Prang has engaged City Hall lobbyist Steve Afriat to manage his campaign for Los Angeles County Assessor.
Prang, who made public his intention to run for the assessor seat in August, formally announced that he is running on Tuesday. The announcement came from Afriat, who has managed Prang's past council campaigns and those of three other council incumbents in years past. Afriat also has represented companies seeking to do business with the city, such as Ace Outdoor Advertising, Marriott, and the Pacific Design Center. His City of Los Angeles clients include Walmart and Clear Channel, a major billboard company in the County and in West Hollywood. Clear Channel was a major funder of the group "Concerned Neighbors Against Illegal Billboards" that helped defeat Measure A, a controversial West Hollywood billboard tax and regulation ballot initiative in 2011.
That dual role has sparked criticism by advocates for good government. In response to that criticism, council member John Heilman in March introduced legislation that would bar campaign consultants such as Afriat from also lobbying the council. Faced with opposition by councilmember John D'Amico, the council named Prang and Heilman to an "ad hoc" committee to return in six months with a proposal to deal with that issue and other campaign ethical concerns. To date, Prang and Heilman have not responded to the council request.
Prang is running for the seat held by John Noguez, who is accused of accepting bribes from property owners in exchange for lower tax assessments. Prang was hired by Noguez and currently is employed by the Assessor's office.