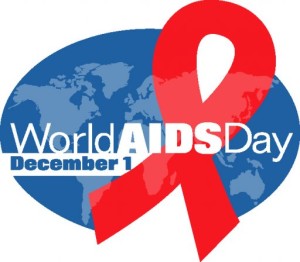 It's a melancholy day but also a hopeful one. That's how West Hollywood City Councilmember John D'Amico thinks of World AIDS Day, which this year is on Sunday. It's a poignant, solemn day of memory of those whose lives were lost to HIV/AIDS. And it's a hopeful day because of the strides made in the fight against the disease.
"I feel very hopeful," said D'Amico, who hopes that the Affordable Care Act will help in the fight against AIDS by helping more people get access to needed medical care. However, D'Amico said he believes that HIV will continue to disproportionately affect the poor as it declines among other groups. "We are turning the corner of a long block, but we know there's another long block ahead of us," he said.
D'Amico and fellow council member John Duran are two of only a few openly HIV-positive elected officials in the country. The two have backed construction of an AIDS monument planned as part of phase two of West Hollywood Park renovations.
A committee is considering the scope, scale and other specifics of what that monument will be, D'Amico said. He estimated that it will be about 15 to 18 months before phase two of the park project begins and another couple of years before it is completed.
It may be some time before a physical monument is established; in the meantime, the city memorializes lives lost to HIV/AIDS by sponsoring the AIDSWatch online memorial, which provides a rotating list of many of those who died of AIDS.
World AIDS Day Events
Friday, Nov. 29 and Tuesday, Dec. 3
• Ghosts of Fire Island (Fire Island and AIDS, 1979-1989).
KCRW airs the 25-minute radio documentary on the AIDS crisis and its impact on the "gay paradise" of Fire Island near New York City. Preview is available online.
Saturday, Nov. 30
• World AIDS Day Concert – AIDS Research Alliance
The Colburn School's Zipper Hall, 200 South Grand Ave. at 1st. 7:30 p.m.
Honoring Sir Ian McKellen, Robin Smalley, and Sir Patrick Stewart. Master of Ceremonies LeVar Burton. Musical performances by students of the Colburn School. More information available online.
Saturday, Nov. 30 & Sunday, Dec. 1
• We Remember – Pasadena World AIDS Day Event
Westminster Presbyterian Church, 1757 N. Lake Ave. at Woodbury
o Nov. 30: Screening of "How to Survive a Plague," 1 p.m.
o Dec. 1: "Broadway Comes to Pasadena" Choir Concert, 7 p.m.
More information available online.
Sunday, Dec. 1
• World AIDS Day Gospel Concert – AIDS Healthcare Foundation
Oasis of Peace Christian Fellowship Church, 1376 E. 18th St. at Naomi, 2 p.m.
Free food, HIV/STD testing, condoms and World AIDS Day T-shirts available at the event. More information available online.
• World AIDS Day Vigil – AIDS/LifeCycle
West Hollywood Park (San Vicente entrance), 647 N. San Vicente Blvd. at Melrose, 5:30 p.m.
A candlelight procession, led by the HIV-positive cyclists' group Positive Pedalers, will end with a moment of silence followed by a brief program. Councilmember John Duran will participate. Candles and holders provided. More information available online.
• Annual Tree Lighting
The Abbey, 692 N. Robertson Blvd. at Santa Monica, 6 p.m.
Hosted by Momma with performances by the Gay Men's Chorus of Los Angeles. A portion of profits will benefit the global fund to fight HIV/AIDS in Africa.
Monday Dec.2
• Paul Starke Awards
Community Room, West Hollywood Public Library, 625 N. San Vicente Blvd. near Melrose, 4:30-6:00 p.m.
The City of West Hollywood honors those serving people living with HIV/AIDS or working with HIV prevention services. For more information or to RSVP, call (323) 848-6403 or email croskin@weho.org.
Wednesday, Dec. 4
"The Criminalization of HIV" at The Williams Institute
West Hollywood City Council Chambers, 625 N. San Vicente Blvd. near Melrose. 7 p.m.
A panel discussion hosted by the Williams Institute regarding laws that criminalize people living with HIV/AIDS. More information and opportunity to RSVP available online.