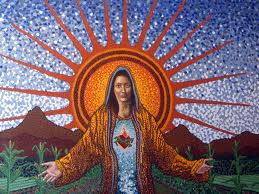 Foodies grateful for organic and locally sourced meals may soon be saying gracias for a new West Hollywood restaurant.
Vegan Mexican eatery Gracias Madre, part of the Café Gratitude restaurant family, will open a WeHo location at 8905 Melrose Ave. at Robertson. The restaurant is expected to open in January. A specific opening date has not been set, according to spokesperson Diana Hossfeld.
This will be the second location for Gracias Madre, which began in San Francisco. The WeHo menu will be similar to the San Francisco menu, Hossfeld said, although there will be some tweaks. Ingredients will come from local markets and from the Be Love Farm in Vacaville, which is owned by Café Gratitude founders.
The all-organic dishes will include tamales, tacos, empanadas and flan. The restaurant will also serve organic tequilas and mezcal.
Mexican fare might seem like a surprising cuisine for a vegan restaurant. In fact, the website for the San Francisco location of Gracias Madre says that the restaurant was created because there was nowhere in the Bay Area to go for vegan, organic Mexican food.
"The team at Café Gratitude has always had a shared love of authentic Mexican cuisine and the intricate flavors involved, and Gracias Madre is meant to be a reflection of that passion with a menu that simultaneously reflects our commitment to using socially-conscious ingredients," Lisa Bonbright, CEO of Café Gratitude Southern California, said in a press release.
"With the incredibly warm reception that Gracias Madre has received in the Bay Area for changing perceptions of vegan food in this genre, we are thrilled to bring the restaurant home to Los Angeles."