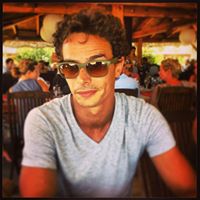 First it was donuts, then it was cupcakes. Now Wehoville is taking another step toward culinary sophistication with the opening this coming Friday of Bo Nuage.
Bo Nuage, at 8010 Melrose Ave. near North Edinburgh, a play on the French words for "beautiful cloud," will sell small cakes comprised of whipped cream sandwiched between two layers of meringue, covered in whipped cream and shaved white chocolate. It is the first bakery in Los Angeles to specialize in this pastry.
Owners Pascal and Audrey Achcar will offer 15 flavors of the mini cakes priced at $6 per piece and packaged one, two,, four and six to a box, along with six inch and nine inch nuage cakes. All cakes will be handmade on the premises from organic ingredients by Pascal Achcar, in flavors such as dark chocolate, vanilla, salted caramel, coffee, lemon, passion fruit, pistachio, strawberry, coconut, almond, red velvet, chocolate peanut butter, Nutella, mango and chocolate mint. There also will be gluten‑free and non‑dairy options. Bo Nuage will also serve a selection of Lamill coffee, tea, and beverages t‑go.
"Having both been born and raised in Paris, my wife and I grew up sampling some of the best pastries in the world," Pascal Achcar said. "Our family has made a business of bringing fine Parisian pastries to the U.S. With Bo Nuage, we saw an incredible opportunity to bring something new and truly special to the market."
Bo Nuage will be open daily from 10 a.m. to 7 p.m.