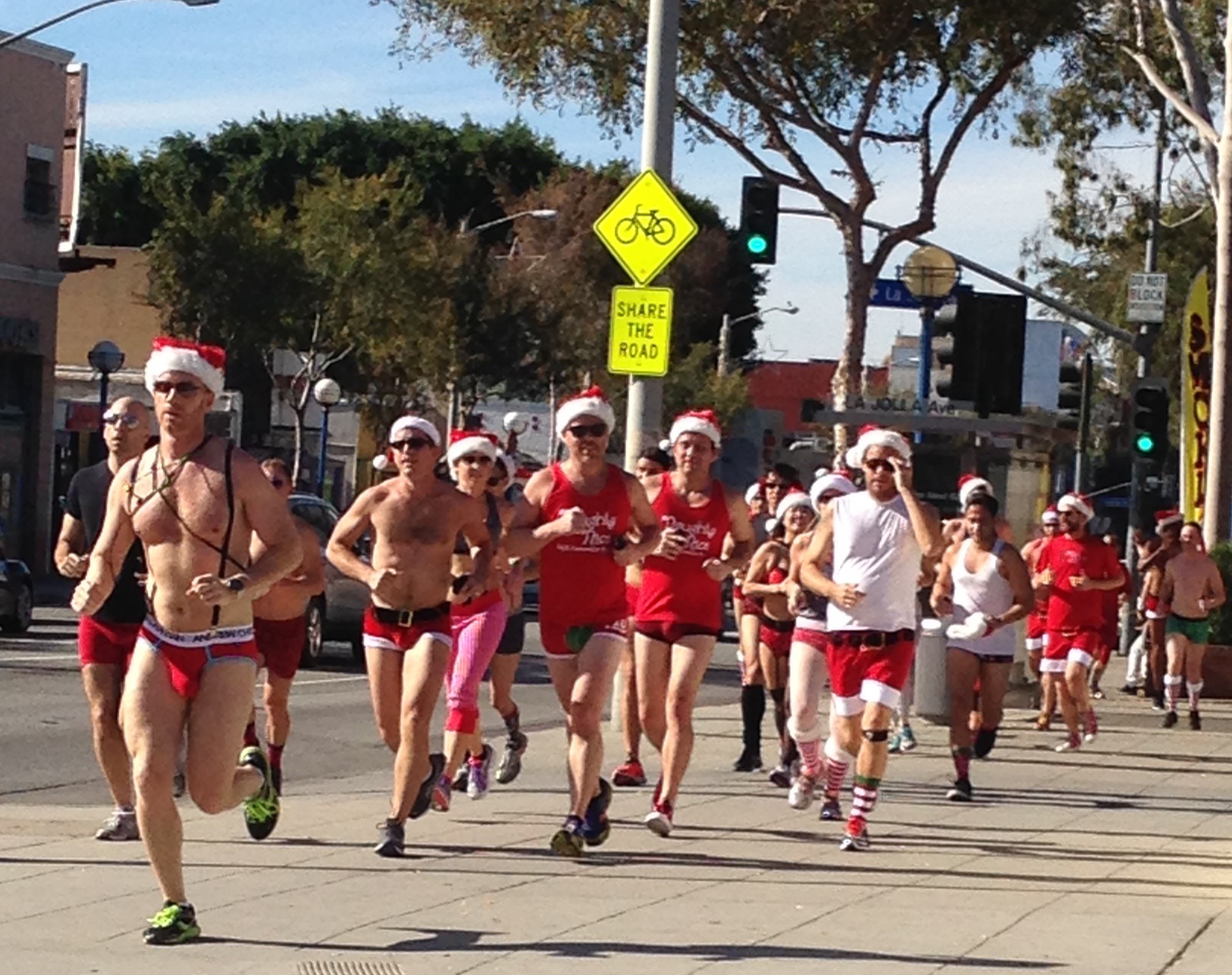 Well the weather outside wasn't frightful, and the scene on Santa Monica Boulevard was delightful as AIDS Project Los Angeles staged its "Jolly St. Knicker's Run" this afternoon.
A couple dozen men and women dressed in red undies, Speedos, panties, bras and other undergear, per APLA's suggestion, and topped off with Santa hats jogged from the Abbey on North Robertson Boulevard east along Santa Monica to Crescent Heights.
The event was produced by and for the benefit of the APLA's Vance North Necessities of Life Program (NOLP) food pantries, which provide the equivalent of four bags of groceries each week to over 2,400 people living with HIV/AIDS.
While the run was a traffic stopper, in no small part because of the skimpy holiday garb of the runners, it drew smiles and laughs instead of angry honks for WeHo's usually impatient drivers.