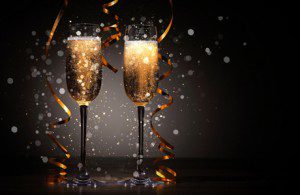 The City of West Hollywood will be behind the wheel on New Year's Eve for partiers along Santa Monica Boulevard from  Robertson to Fairfax.
It will offer a free shuttle service from 9 p.m. to 2 a.m. along the same route now used by the weekend PickUp Line. The shuttles will make 10 stops and arrive every 15 minutes on average. For those traveling from outside West Hollywood, it's good to know that shuttle stops connect to the following Los Angeles County Metropolitan Transportation Authority (Metro) bus lines: 105, 705, 4, 704, 217 and 218.
For people who wish to drive/park/shuttle to their West Hollywood destination on New Year's Eve, there are two public pay parking lots located just steps away from the Santa Monica Boulevard route: Hancock Parking Structure at 901 Hancock Ave. at Santa Monica and Kings Road Municipal Parking Structure at 8383 Santa Monica Blvd. at Kings Road.
Additional paid parking will be available at the Pacific Design Center located on the northeast corner of San Vicente Boulevard and Melrose Avenue (8687 Melrose Avenue) and at West Hollywood Library's five-story public parking structure, 625 N. San Vicente Blvd.
For additional information on regional transit options and taking Metro to West Hollywood is available online. More information about the New Year's Eve shuttle service can be obtained by calling (323) 848-6820. For people who are deaf or hard of hearing, please call (323) 848-6496.