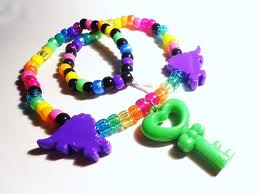 The City of West Hollywood is soliciting nominations for its 2014 Rainbow Key Awards. Since 1993, the city has presented Rainbow Key Awards to people who have made outstanding contributions to the gay and lesbian community. These contributions, whether by an individual or a group, may be in the arts, community action, humanitarian action, sports, medicine, armed services, leadership potential, benefit to the global gay and lesbian community or in other ways. Past honorees have included activists, artists, civic leaders, educators, community organizations, and more.
The awards event is expected to take place in June 2014. Nominations will be reviewed by the City of West Hollywood's Lesbian and Gay Advisory Board (LGAB), and awards will be determined by the West Hollywood City Council. The City Council in May criticized the awards process and in June approved changes suggested by the LGAB. Those changes include limiting the number of recipients to five each year, striking a better balance between male and female recipients, requiring that each recipient have had a direct impact on West Hollywood's LGBT community and soliciting nominations from the public through social media.
A two-page nomination form is available as a downloadable PDF file and is posted on the city's website. The form also can be requested by contacting Jeff Book, staff liaison to the city's Lesbian and Gay Advisory Board, at (323) 848-6471.
Nomination forms are due by 5 p.m. Jan. 31. Forms should be returned to: Jeff Book, Staff Liaison, Lesbian & Gay Advisory Board, City of West Hollywood, City Hall, 8300 Santa Monica Blvd., West Hollywood, CA 90069.