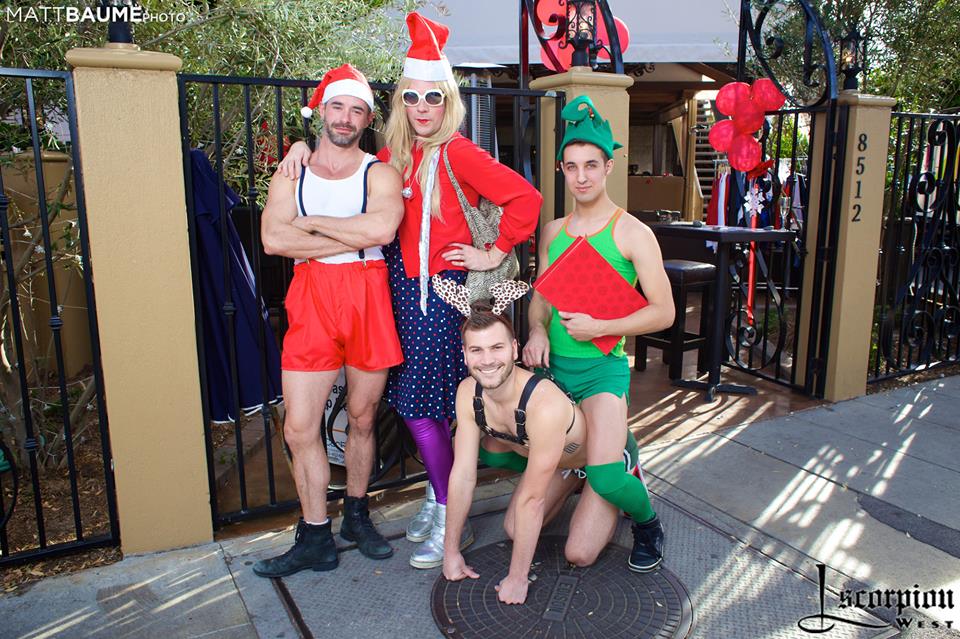 L'Scorpion, the new restaurant and tequila bar at 8512 Santa Monica Blvd. near the former Koo Koo Roo, has opened with a big gay bang.
On the pages that follow, photographer Matt Baume captured a lunch with more than a little Christmas cheer featuring Drew Droege, famous for his YouTube videos as Chloe Sevigny, James Cerne, DJ and partner in the Slamenskraam clothing line, and a couple of elves.
L'Scorpion was opened by Martin Torres, owner of the L'Scorpion tequila bar and restaurant at 6679 Hollywood Blvd., near the Hollywood and Highland Center. The WeHo location is famous as the place where The Doors reportedly recorded songs for the album "L.A. Woman."
In recent years, it has housed three restaurants: Benvenuto; Mexico Restaurante Y Barra, and Tradition Tapas Kitchen/Forbidden Bar and Lounge.