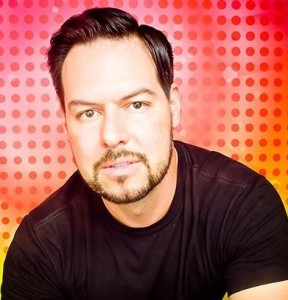 Alfredo Diaz, the co-owner of Revolver, the gay video bar, has filed an appeal of a decision by West Hollywood's assistant community development director to permit nightlife entrepreneur David Cooley to open Cooley's, a "gastropub," on Santa Monica Boulevard east of Robertson.
Diaz has been the most vocal opponent of Cooley's project, arguing in a opinion column published by WEHOville.com that the "conditional use permit" granted by the city for the project might enable a future owner or operator of the venue to use it in a way not proposed by Cooley's. The plan for Cooley's calls for outside patios both on Santa Monica Boulevard and at the rear, facing West Hollywood Park. David Cooley has said Cooley's will be primarily a restaurant and not a nightclub. Diaz contends that Cooley's eventually will seek city permission to offer live entertainment and dancing there. Diaz said he also believes noise from Cooley's will bother users of the adjacent city park.. He argued that, by competing with other gay bars in the area known by some as "Boystown," Cooley's may force bar owners to try to lure heterosexual customers, diluting the gay nature of the neighborhood.
Cooley's would occupy almost 9,000 square feet that formerly housed Raffi's Jewelers, Balliamos dance studio and Unicorn Alley, an "adult" store, on the south side of Santa Monica Boulevard. CIty planners generally praised the project. "Overall the project represents high quality architectural design that provides a strong urban design response to both the street and the alley or park sides of the project," a staff report said.
Diaz' appeal of the decision by Assistant Community Development Director John Keho will be considered by the full West Hollywood Planning Commission at its meeting at 6:30 p.m. on Feb. 6 at the City Council chambers in the West Hollywood Library building at 625 N. San Vicente Blvd. south of Santa Monica.