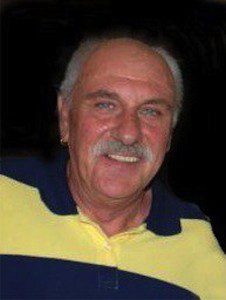 Friends of Bob Tomasino, the owner of Oil Can Harry's and a longtime supporter of gay rights, will remember him at an event Sunday at the West Hollywood Park Auditorium.
Tomasino died in a car crash in November. He was 66. He was well known for Oil Can Harry's, a country western dance club that featured "two-stepping" and "line dancing that opened in 1968 in Studio City. He also was known for his annual sponsorship of the country-western dance pavilion in the West Hollywood Park Auditorium for the Los Angeles Pride Festival.
Tomasino was a supporter of many LGBT causes. One was the L.A. Wranglers, a gay/lesbian country-western dance troupe that has performed throughout Southern California as well as San Francisco. He also was involved with the Greater Los Angeles chapter of the Golden State Gay Rodeo Association, the Los Angeles Leather Coalition, Homestead Hospice House and Tuesday's Child.
He took part in everything from walks, rides and runs benefiting the fight against HIV and AIDS and breast cancer as well as disaster relief drives.
Sunday's event will begin at 2 p.m. The celebration of Tomasino's life will continue at Oil Can Harry's, 11502 Ventura Blvd. in Studio City, where the doors will open at 6 p.m.
Donations can be made in Tomasino's name to the following charities:
Los Angeles Gay and Lesbian Center in support of youth and seniors programs, Project Angel Food and Valley Community Clinic.
For more information, call Oil Can Harry's at (818) 760-9749 or email oilcanharrysstudiocity@gmail.com