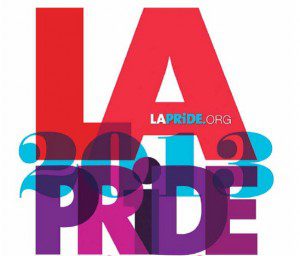 Christopher Street West's new co-presidents, Patti DiLuigi and Steve Ganzell, recently told WEHOville.com that they're committed to listening to community members (many of whom have criticized its annual LA Pride event). One way they may be doing that listening is by organizing a transgender coalition.
"CSW has made a commitment to focus extra attention on issues related to the transgender community," DiLuigi and Ganzell said in an email that invited recipients (transgender and allied community members) to the first meeting of the coalition, which will take place on Monday.
"Although we've had many recent victories in our fight for full equality, we're also concerned about what issues are not being covered," the email said.
"With such a heavy focus on marriage equality, and some amazing strides this past year alone, we need to remind ourselves (and the media) that there are other people and other challenges in our community that require attention … CSW is forming this coalition to bring together the skills, talents and visions of our diverse transgender and allied community to embrace, enhance, and amplify our community, our movement and our equality."