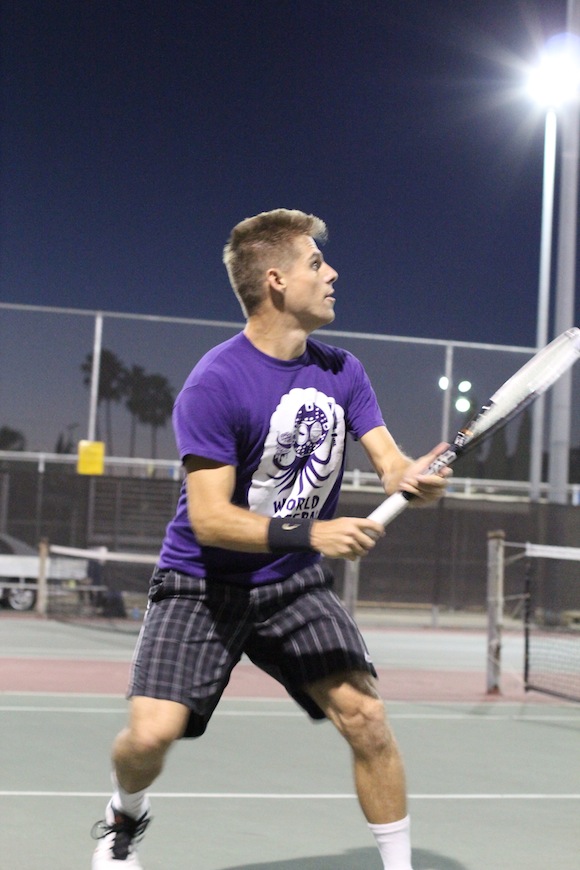 [dropcap]I[/dropcap]f you have resolved to get more exercise and meet new people in 2014, you can do both by joining one (or more) of the area's LGBT sports leagues.
Dodgeball and kickball are perennial favorites, but there are plenty of other sports groups. Area leagues get LGBT and gay-friendly athletes (and aspiring athletes) together for everything from Frisbee and flag football and tennis and softball, with games often followed by a cold one at Gym sports bar. WeHo Dodgeball is Southern California's biggest adult dodgeball league. Several other sports leagues are under the banner of Varsity Gay League, which this year is adding basketball to the mix. Then there is the West Hollywood Soccer Club, the Greater Los Angeles Softball Association and LA Flag Football, to name a few more.
Though LGBT leagues tend to attract a core of young (and athletic) gay men, you don't have to fit either of those criteria to jump into the fray. Most leagues are co-ed, and a majority welcome players of all ability levels. Straight athletes are always welcomed
WEHOville.com has compiled an overview of upcoming spring sports. Some kick off new seasons soon, while others are a few months off (in which case some details aren't available). Please note that where available we have listed the dates that registration opens and closes—but a league could fill up before the closing date.
Here's what you'll find on the pages that follows:
PAGE 2: Basketball
PAGE 3: Bowling
PAGE 4: Dodgeball
PAGE 5: Flag Football
PAGE 6: Frisbee
PAGE 7: Kickball
PAGE 8: Soccer
PAGE 9: Softball
PAGE 10: Tennis