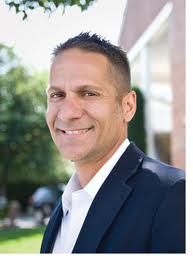 West Hollywood City Councilmember John D'Amico announced tonight that, going forward, he will publicly identify financial contributors to his election campaign when they bring an issue before the Council.
"This is something that's a New Year's resolution of mine," D'Amico said. He said he will reveal contributions from his initial campaign for a council seat in 2011 and through his campaign for re-election in 2015. D'Amico has said privately that he does not intend to seek a third term on the council if he is re-elected in 2015.
D'Amico said that he also invites campaign contributors to identify themselves as such when they appear before the council.
D'Amico's announcement got a round of applause from the audience attending the council meeting.  The City Council has been criticized for accepting donations from developers and other business interests based outside West Hollywood who seek to influence its members' votes. In the March 2013 election, a majority of donations to incumbents John Duran and Jeffrey Prang came from business interests outside West Hollywood.
D'Amico's announcement came ahead of his vote tonight to oppose a motion by Mayor Abbe Land that would bar campaign consultants, who advise council members on their election campaigns and raise money for them, from also lobbying the council for private business interests. That motion failed in a three to two vote, with only Land and Councilmember John Heilman, who made a similar proposal in December, supporting the restriction.