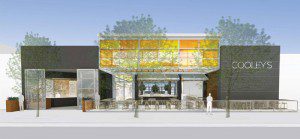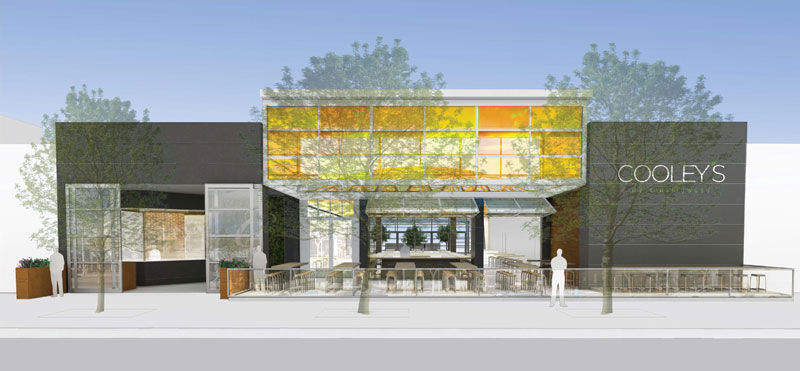 The West Hollywood Planning Commission meeting on Thursday is likely to have an unusually happy crowd, given that the Abbey is inviting attendees to stop by for a drink before the meeting. The gay bar and restaurant is billing the 6 p.m. event "Show Your Support for Cooley's."
Cooley's is the restaurant and bar that Abbey founder David Cooley plans to build at 8940 Santa Monica Blvd. just east of Robertson. John Keho, the city's assistant community development director, approved plans for the 8,879 square foot establishment in December. It will feature outdoor patios facing north onto Santa Monica Boulevard and south onto West Hollywood Park.
The Planning Commission will hear on Thursday an appeal of that decision by Alfredo Diaz, co-owner of Revolver, a nearby gay bar. Diaz has objected to Cooley's, saying that Keho's decision to grant Cooley's a "conditional use permit" might enable a future owner or operator of the venue to use it it primarily as a bar or dance club. Diaz also has objected to the possibility that parents playing with children in the park might be exposed to improper scenes in what likely will be promoted as a gay venue.
The Planning Commission meeting will begin at 6:30 p.m. in the City Council chambers at 625 N. San Vicente Blvd. south of Santa Monica. Smoking is not permitted, and drinking likely will be discouraged as well.