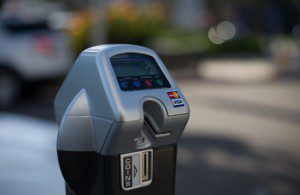 West Hollywood will open up to the public during certain hours parking spaces now reserved for valet parking.
Sixty-nine of the city's 1,986 metered parking spaces currently are used for valet parking for 32 restaurants, bars and retailers. Those spaces are leased to valet services for $2,880 a year per space for daytime use (8 a.m. to 6 p.m.) regardless of how many hours the valet service actually uses the metered space. Fees for nighttime use (6 p.m. to 3 a.m.) are $900 for each space, except on the very busy Sunset Boulevard where the charge is $2,440 per parking space.
City staffers had proposed changing the fee structure to reduce payments required from valet services that only use the metered spaces for a few hours during the day and increase fees for valets using the spaces at night. During the hours the spaces aren't actually being used, they will be available to the public.
The West Hollywood City Council liked the idea of more flexibility in hours used, it wasn't keen on increasing the fees.
"A $2000 a month increase [in valet fees] for business on a tight budget can be tough to absorb," Councilmember John Duran said at the council's Monday meeting.
With the new technology available since the city switched to parking meters that take credit cards two years ago, Public Works Director Oscar Delgado said meters can now easily display what hours the meters are open to the public and what hours they are reserved for valet service. The meters can be programmed to prevent people paying for hours when valets use them.
"I don't want to rush into raising the rates, but do want to rush into the technology," Councilmember John D'Amico said.
Each of the valet spaces also has signs on the meter post spelling out what hours the meters are available for public use.
"The benefit of meters is that in case someone doesn't read the sign on the post, the meter won't take their money during valet hours," said Parking Operations Manager Jackie Rocco. "We put the sign on the meter post itself so there is no ambiguity about which meter is available."
The council asked city staffers to do greater outreach to business using valets encouraging them give up the metered spaces during the hours they aren't using them. Councilmember Jeffrey Prang suggested city staffers study the valet proposal further and include the changes to the valet fees in the city budget for next year.