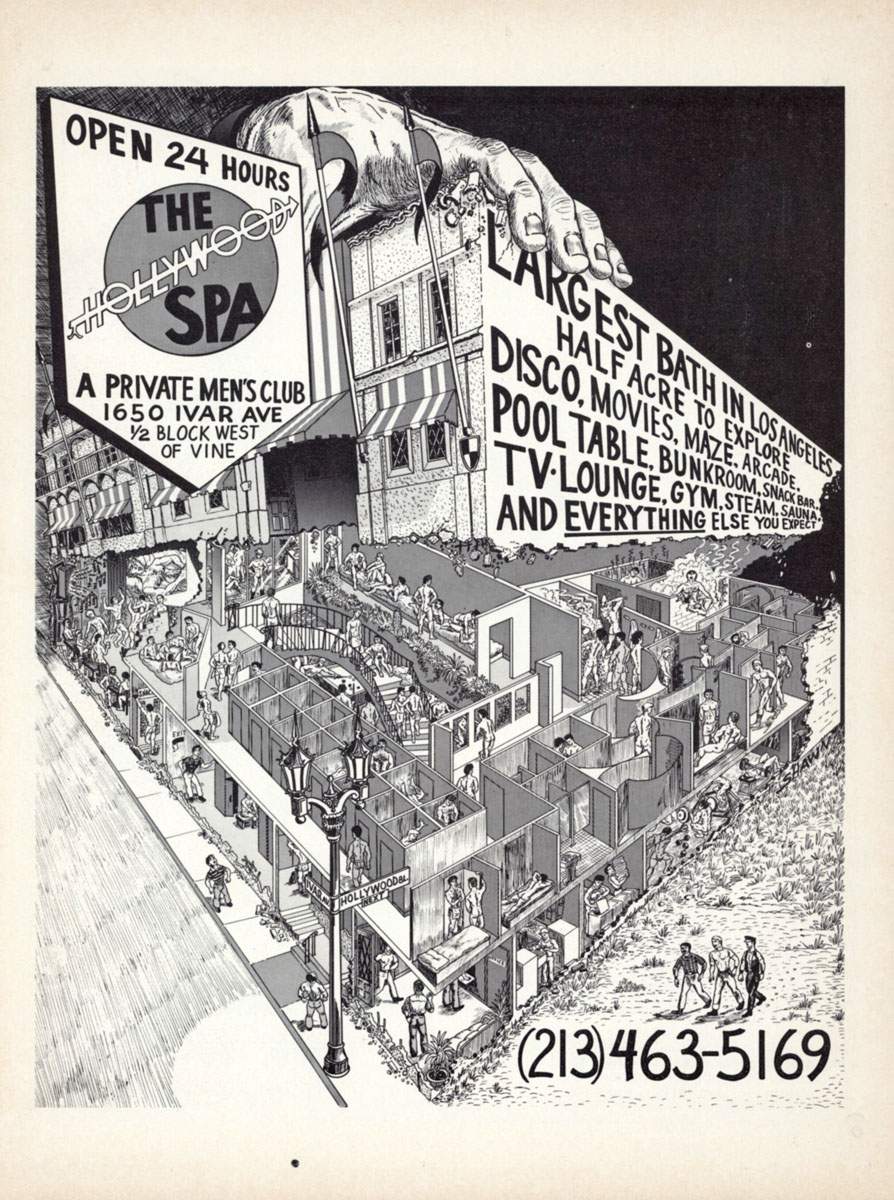 One of Los Angeles' oldest gay bathhouses will be closing soon because of a dispute over rent with the owner of its building. Hollywood Spa, at 1650 Ivar Ave., is likely to close within the next two months according to Peter Sykes, owner of the spa. Sykes has owned Hollywood Spa since 1993 and also owns the North Hollywood Spa, another gay bathhouse.
Sykes said Denley Companies, the real estate firm controlled by Mehdi Bolour, wants to double the nearly $30,000 in rent he pays each month for the spa location. He also confirmed that Hollywood Spa is six months behind in payment of its rent.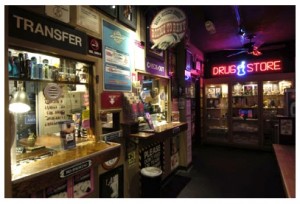 Hollywood Spa opened in 1974 and, before the advent of HIV and AIDS, was a major destination for gay men  who had few other places to meet one another. It had 100 private rooms, a DJ, a steam room and jacuzzi, an "adult video" lounge, a gym and a cafe. The spa boasted on its website that it hosted over 100,000 visitors a year. Conditions apparently have deteriorated in recent years, with commenters on Yelp.com and various gay websites complaining about poor maintenance and customer service and drug use by spa customers.
Sykes said the rent increase is only one factor in what he called a "trifecta" of reasons for closing the spa. Other reasons he cited are that the space is too big and that business is down. He attributed the decline in customers in part to a cultural change, which he said is having an impact on gay bathhouses across the country. "You don't have to be in the closet as a gay man," he said. "You can go to the supermarket and play with the bananas and get a date."
Sykes said that while he will continue to operate North Hollywood Spa, he has no intention of opening a replacement for Hollywood Spa. "I'm pushing 70 years old," he said. "It wouldn't make sense on my part."
Hollywood Spa was opened in 1974 by Scott Goulet, who did of AIDS-related complications in 1993. It was one of three Los Angeles area bathhouses singled out for a lawsuit in 1990 by LA District Attorney Ira Reiner for encouraging unsafe sex practices that would lead to HIV infection.
"We're going to fight this thing. As far as we're concerned, we're the good guys,"  John Ferry, a co-owner and manager of the spa, said in an interview with the Los Angeles Times. "We consider the Hollywood Spa to be an important asset in terms of being a place for gay men to socialize, be educated about health issues and be free from homophobic attacks such as this lawsuit."
The AIDS epidemic led to a fight in the late 1980s in large cities across the United States to close gay bathhouses. Advocates for the closure said the bathhouses were places gay men met to have unprotected sex with strangers. Opponents said the bathhouses were the perfect venue for educating gay men about the consequences of unprotected sex and were an important gathering place in a city where many were hostile to gay people.
The closing of Hollywood Spa leaves Los Angeles with at least six other gay bathhouses. The oldest is Klyt Baths, with a primarily Latino clientele, at 132 E. 4th St. in Los Angeles' Skid Row neighborhood. Klyt was established before 1922 as the "Palace Turkish Baths" with a heterosexual clientele. Rock Hudson and other closeted gay actors were rumored to have frequented the spa during the 1940s.
Other gay bathhouses in Los Angeles include Flex, 4424 Melrose Ave. in Silver Lake; Melrose Spa, 7269 Melrose Ave. in Los Angeles just outside of West Hollywood, Roman Holiday at 12814 Venice Blvd. near Los Angeles International Airport and Sykes' North Hollywood Spa at 5636 Vineland Ave., North Hollywood.