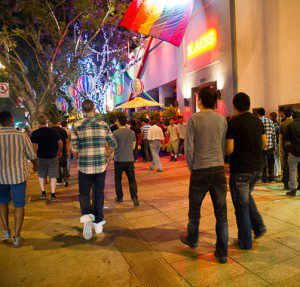 [dropcap]I [/dropcap]want to talk about something that is making our citizens and visitors sick and even causing death. It's secondhand smoke. It affects everyone: gay, straight, adults, children, infants, men women.
Being a nurse practitioner and working in hospitals for over 20 years, I know, first hand, the effects of secondhand smoke. Too many lives have been cut short and too many people continue to suffer from serious health issues due to the toxic effects of secondhand smoke.
West Hollywood is in the dark ages when it comes to progressive regulation that protects is citizens and visitors from poisonous and deadly chemicals.
I live on Larrabee Street in West Hollywood, and in order for me to walk to the store or the park I have to walk through the "smoke zone", a wall of secondhand smoke from the patios of the bars and restaurants on Santa Monica Boulevard.
This is a serious matter. Something needs to be done. It's time for the City Council to stop ignoring it. Most of the smokers are not citizens of West Hollywood, yet they are allowed to make us sick.
West Hollywood recently received a "D" in the American Lung Association's "State of Tobacco Control" report and rates as one of the worst cities in the state when it comes to secondhand smoke. We need to follow the model that Santa Monica has created to protect people from this deadly situation.
It's time for we, the citizens, to get organized work with attorneys to start a lawsuit against the City since the Council members turn a blind eye to this totally preventable situation.
It's also a good time to start organizing to vote the current council members out of office in favor of people who care. It is so bad that a potential candidate for City Council (Larry Block) sells cigarettes in his clothing store in the "smoke zone." this is not a good sign for the future.
West Hollywood resident Jack Cline lives on Larrabee Street and is a nurse practitioner.