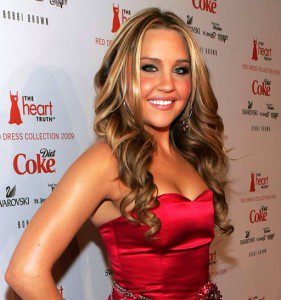 One of the many celebrity miscreants who visit West Hollywood to party, fight and drive drunk was sentenced today. Amanda Bynes, known for her roles on Nickelodeon's "All That"' and "The Amanda Show" and films such as "Hairspray," "What a Girl Wants," "Easy A," "She's the Man" and "Sydney White," pleaded no contest to a misdemeanor charge stemming from a collision with a patrol car in West Hollywood in April 2012.
According to City News Service, Bynes' attorney entered a plea of "wet reckless" on her behalf. "Wet reckless" is a term used to describe a reckless driving incident in which alcohol is involved. She was sentenced to three years probation and a three-month alcohol education class, according to the District Attorney's Office. Bynes, 27, had originally been charged with a misdemeanor DUI.
"She was given the exact same penalty as a first-time DUI offender," said Jane Robison of the District Attorney's Office.
Meanwhile, a preliminary hearing date was to have been set today for Crystal Hunt, who played Lizzie Spaulding on soap opera "Guiding Light," and was arrested in December for breaking a glass on another woman's face during an altercation at Pearl's Liquor Bar. Hunt was charged with assault with a deadly weapon.
In addition to Bynes' "wet reckless' incident, there was one in September 2012 at Kin's, the boutique at 8555 Sunset Blvd. near Londonderry Place, where Bynes locked herself in a dressing room for almost two hours, ignoring entreaties from worried sales clerks to open the door. Then there was the minor accident in that same month in which Bynes backed her BMW out of a parking lot on Sunset Boulevard and hit another car, driving while her license was suspended. And there was the minor hit and run in May 2012 in which a man claims his car was sideswiped near the intersection of Crescent Heights Boulevard and Melrose Avenue by a Range Rover with Bynes behind the wheel.
Maybe rehab has helped. City News Service reports that Bynes completed nearly six months of rehab in December, after being involuntarily hospitalized when her pants caught fire while she was setting a fire in a Thousand Oaks driveway. Her mother — who cited her daughter's paranoia, erratic behavior and wild spending habits as evidence that she needed professional help — was granted conservatorship following the incident. A family lawyer told People magazine in December that the actress would be continuing outpatient treatment post-rehab.