An effort by state Assemblymember Richard Bloom (D-Santa Monica) to end whale shows in California is likely to win support in much of his district, which includes progressive communities such as Bel-Air, Beverly Hills, Hollywood, Malibu, Santa Monica, West Hollywood and West Los Angeles. But the bill introduced by Bloom on Friday has alarmed San Diego, whose SeaWorld park is a major draw for tourists, attracting as many as four million visitors a year.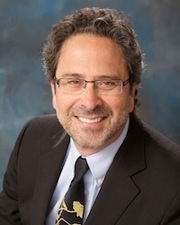 Bloom's bill would ban the breeding of orcas and importing them into or exporting them out of California. The orca, also known as the killer whale or the blackfish, is a member of the dolphin family. An orca generally is 20 to 26 feet long and weighs around six tons.
"These beautiful creatures are much too large and far too intelligent to be confined to concrete pools for their entire lives," Bloom said at a press conference in Santa Monica announcing his initiative. "It is time that we embrace that the long accepted practice of keeping orcas captive for human amusement must end."
Bloom said that "Blackfish," a documentary about orcas in captivity, has spurred support for his proposed ban. The documentary looked at the deaths of two Seaworld trainers, one in Florida and one in San Diego, who were pulled under water by orcas.
Seaworld, which already has had to deal with the controversy sparked by "Blackfish," issued a statement contending Bloom's bill might be unconstitutional. "The premise behind this proposed legislation is severely flawed on multiple levels, and its validity is highly questionable under the U.S. and California constitutions," the statement said. Seaworld also has criticized "Blackfish" as fictitious propaganda. It said Bloom's press conference announcing the bill was attended by "well known extreme animal rights activists."
Bloom's bill also drew criticism from San Diego Mayor Kevin Falconer, who cited the impact of SeaWorld's visitors on the city's economy. Assemblyman Rocky Chavez (R-Oceanside) also criticized Bloom's bill, saying it would have a negative impact on San Diego's economy. While SeaWorld has other attractions besides orcas, the orca shows at its Shamu Stadium are the major attraction. The stadium is named for the first orca to survive more than 13 months in captivity who was at SeaWorld San Diego in the 1960s.
Bloom said that the bill isn't meant to hurt SeaWorld. "It's not trying to harm SeaWorld and its business model," he said. "SeaWorld is a $3 billion corporate business. It has facilities throughout the United States, and I am confident that SeaWorld can carry on without this one element of the many things that it does."