City Councilmember John Heilman is proposing that West Hollywood prohibit former employees or members of city boards or commissions from lobbying the city for a defined period of time after ending their employment or official relationship with the city.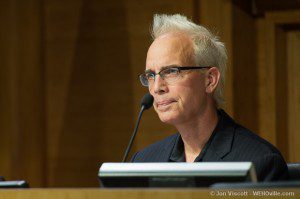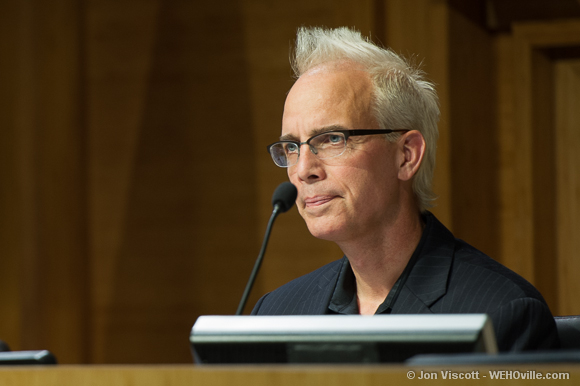 The proposal, which will be presented to the City Council on Monday, asks that the City Attorney look into possible post-employment restrictions, which then presumably would be brought to the Council for a decision.
In a memo presented to the Council, Heilman notes that state law bars city managers and council members from lobbying the city with which they were associated for one year after ending that association.
"While this limits the ability of certain parties to influence political action, this section does not include board or commission members or many city employees," Heilman's memo says. "In practice, this may enable City staff and officials with inside connections or information about a pertinent issue to influence the outcome of City decisions… Known as the 'revolving door' in politics, this insular arrangement is detrimental to the public interest and participation in government."
This will be Heilman's second attempt to enact a lobbying ethics measure. A year ago he proposed banning campaign managers for City Council members from lobbying the Council. That proposal drew strong opposition from Councilmember John D'Amico. When Mayor Abbe Land proposed last month that the city attorney be asked to investigate whether such a ban could be imposed, D'Amico was joined by Councilmembers John Duran and Jeffrey Prang in voting her proposal down.
Four of the city's current council members, Heilman, Land, Prang and Duran, have had their campaigns managed or in some way assisted in the past by Steve Afriat, whose Afriat Consulting also represents major companies seeking contracts from the city or approval by the Council of various business proposals. The Council has come under criticism for permitting its members to accept campaign contributions from businesses with interests before the city and from city vendors who are represented by their campaign managers.
"I don't think that my colleagues vote a certain way because their campaign consultant is also a lobbyist…," Land said in explaining her proposal last month. "(but) I am more concerned about how it appears to the public."
The Council will consider Heilman's proposal at its meeting at 6 p.m. Monday at the Council chambers at 625 N. Vicente Blvd. south of Santa Monica.