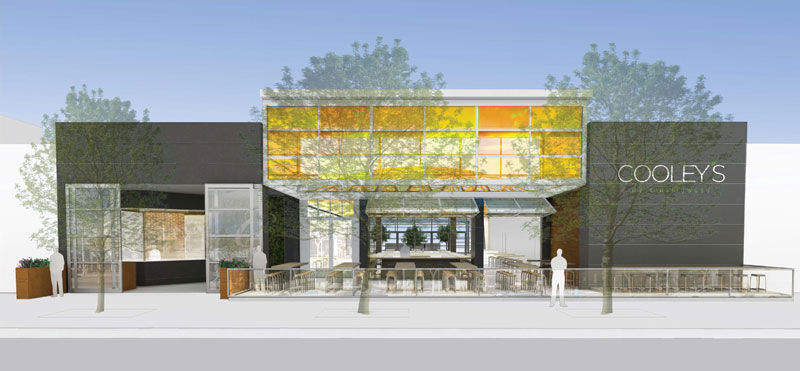 Alfredo Diaz, co-owner of the Revolver video bar in West Hollywood's gay "Boystown," will take his campaign against Cooley's, the "gastropub" that nightlife entrepreneur David Cooley has planned for the same neighborhood, to the West Hollywood City Council on Monday.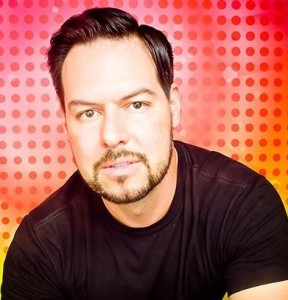 The Council will hold a public hearing on Diaz's request that it overrule a decision by the city's assistant community development director to grant a development permit for Cooley's. An earlier appeal by Diaz of that decision was rejected by the city Planning Commission.
Cooley's is part of what looks to be a significant redevelopment of the south side of Santa Monica Boulevard just east of Robertson. On the corner, Lisa Vanderpump and her husband, Ken Todd, are developing a gay lounge called P.U.M.P. on the lot once occupied by Java Detour, a coffee bar. A few hundred feet east, Cooley, founder of The Abbey, has taken over three vacant spaces and plans to open his restaurant and bar with an outside patio in the front facing Santa Monica Boulevard and one in the rear facing West Hollywood Park. Diaz has objected to the "conditional use permit" that the city granted to Cooley's, arguing that a future tenant or property owner may take advantage of it to turn the space into a nightclub rather than the restaurant and pub that David Cooley proposes. He also has objected to what he sees as Cooley's possible impact on users of West Hollywood Park.
In his appeal to the City Council, Diaz raises several objections and makes several requests.
That approval of Cooley's be delayed until the master plan for and construction of the adjacent West Hollywood Park is completed to ensure Cooley's will be an appropriate complement to the park.
The city's Community Development Department (CDD) argues that the conceptual design arrived at by the park's developer anticipates shops and restaurants bordering the park and that it will be shielded from Cooley's to some degree by basketball courts that now sit at the north end of the park.
That the property fails to meet city requirements for parking spaces.
The CDD says that while the rear patio of Cooley's will eliminate nine of the 13 onsite parking spaces currently behind the location, Cooley's will be able to use the city's parking credits program to acquire permits for additional spaces that would be found in the West Hollywood Library Parking Garage and other places.
That Cooley's be allowed to operate only from 8 a.m. to 11 p.m. Sundays through Thursdays and 8 a.m. to midnight on Fridays and Saturdays.
The CDD notes that it rejected Cooley's initial request to be allowed to stay open until 4 a.m. It says the approved closing time of 2 a.m. is consistent with that of other bars and restaurants in that nightlife area of West Hollywood.
That Cooley's liquor sales be capped at 35 percent of the gross sales revenue received from its sale of food.
The CDD says that the state Department of Alcoholic Beverage Control requires that the license for a restaurant that serves liquor must have a majority of its revenue come from food sales rather than alcohol sales.
 That DJs, subwoofers (loudspeakers that transmit low bass sounds) and live entertainment not be allowed.
The CDD says that its conditional use permit bars the use of subwoofers and that live entertainment can be offered only in compliance with the city code and entertainment business license. The city allows a business 12 special event permits a calendar year during which live entertainment can be offered.
That tables and chairs, except for those around the bar, be of a standard height and 

that 

occupancy be limited to one and a half times the seating capacity of the space.
These proposals are apparently designed to ensure that Cooley's remains more of a restaurant than a bar.  The CDD  said  that no more than 10 tables can be higher than 36 inches and that it already has established an occupancy limit of 459 people, which likely will be reduced because of a Planning Commission decision that Cooley's reduce the proposed size of its rear patio.