The Los Angeles County Department of Public Health is recommending that gay men get vaccinated against meningitis, citing eight cases of infection so far this year, four of which involved gay men who live in or have socialized in West Hollywood or North Hollywood. Three of the gay men infected were 27 or 28 years old. The fourth was 50.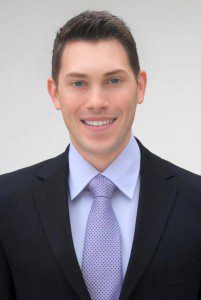 The vaccinations are intended to prevent contracting invasive meningococcal disease, which can cause either meningitis or sepsis, a blood infection. Both diseases have a high mortality rate.
Common symptoms of meningitis are headache, fever and a stiff neck and sometimes confusion and vomiting. Sepsis symptoms include a high fever, hot and flushed skin, an elevated heart rate, hyperventilation and low blood pressure. The bacteria can be spread by very close exposure to sneezing and coughing or direct contact with saliva or nose mucus. Symptoms usually occur within five days of exposure, but may present themselves as many as ten days after exposure.
Public Health will offer free meningococcal vaccines to LA County residents without health insurance, beginning Thursday. For a listing of clinics, call the LA County Information Line at 2-1-1 from any cell phone or land line in the county or visit http://publichealth.lacounty.gov/. Although meningococcal disease can be treated with appropriate antibiotics if detected early, it is often not diagnosed until it has become life-threatening.
The death from meningitis in April last year of Brett Shaad, a young gay man who lived in West Hollywood, sparked somewhat of a panic in WeHo. City Councilmember John Duran speculated that Shaad's death might have been linked to an outbreak of meningitis among gay men in New York City, where 22 gay men were infected and seven died between 2010 and February 2013. New York's deputy health commissioner, Dr. Jay Varma, described the outbreak as "absolutely terrifying." In Los Angeles, the AIDS Healthcare Foundation offered free vaccinations against the infection.
The Los Angeles County Department of Public Health said its research found no connection between the virus that killed Shaad and the virus rampant in New York nor between Shaad's virus and the virus that took the life of RJay Spoon, a gay man in Los Angeles, in December 2012.
Responding to a request for a comment from WEHOville, Duran said: "I am just going to stick to what I said a year ago, which is that gay and bisexual men who are sexually active just need to be aware that if they develop symptoms — severe headache accompanied by a stiffening of the neck — to not just brush it off as a bad cold or a tender muscle from the gym, but that they immediately seek treatment. Meningitis can kill within three to five days. Nobody within Los Angeles can get a doctor's appointment within three to five days, so people should not treat it lightly.
"It does appear this time that there are some identities that are clustering, which is different from last year," Duran said. "And that we do have some connectivity between young gay men who are HIV positive."
Duran noted that he was criticized as alarmist when he held a press conference last year on Shaad's death but said he is glad he sounded the alarm then. "I was pretty widely chastised and ridiculed last year, and this is exactly the reason why I was willing to take the hits," he said.
The AIDS Healthcare Foundation was critical of the Public Health Department's response to Shaad's death last year. Today, AHF President Michael Weinstein said: "We—like the public-at-large—are anxiously waiting for details on these latest meningitis cases found among Los Angeles area gay men. AIDS Healthcare Foundation is ready to respond immediately to this heath issue, and we hope and trust that Los Angeles County will include the community as essential partners in this effort. You cannot mount an effective defense against meningitis without full community participation."
The fact that four of the eight cases this year involved gay men has prompted Public Health to urge vaccinations among men who have sex with other men.
"All HIV-positive MSM (men who have sex with men) and all MSM, regardless of HIV status, who regularly have close or intimate contact with multiple partners, or who seek partners through the use of digital applications, particularly those who share cigarettes, marijuana or use illegal drugs, should visit their health provider to be vaccinated against invasive meningococcal disease," said Jonathan E. Fielding, the county's director of Public Health. "At- risk MSM who dont have health insurance can obtain a free vaccination through the Department of Public Health."
High-risk activities include smoking (marijuana, cigarettes, and hookah), close contact with an infected person (sharing beverages or cigarettes, kissing and coughing), and staying in group settings (such as dorms, jails or shelters) for a prolonged period of time.