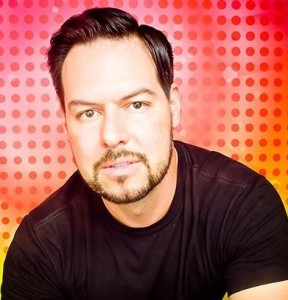 A Los Angeles County Superior Court judge today denied a motion by Chris Miller, co-owner of West Hollywood's Revolver Video Bar, to replace his business partner, Alfredo Diaz, as the bar's manager and to severely restrict Diaz's access to Revolver's receipts.  However a lawsuit filed Tuesday by Miller alleging that Diaz embezzled revenue from and mismanaged Revolver still stands.
"We appeared in court this morning on Chris's lawsuit, and it was defeated," Diaz said. "It was a staggering defeat. My attorneys were able to prove that his declarations were false, and I remain the controlling partner in my company."
In a lawsuit filed Tuesday, Miller accused Diaz of embezzling money from Revolver to pay personal expenses and of various forms of mismanagement, including failure to pay $300,000 in California sales tax. Diaz said his lawyers presented evidence today contradicting Miller's allegations and that the claim that he had failed to pay state taxes was untrue.
Despite Diaz's claim to have defeated Miller's suit, Steven Schiffres,  attorney for Miller, said that the judge's decision applied only to Miller's request that Diaz be immediately removed as Revolver's manager. He said they will continue to press forward with the suit alleging embezzlement and financial mismanagement.
"Chris Miller submitted substantial proof of serious improprieties on the part of Mr. Diaz in managing Revolver Video Bar. We believe that such proof justifies the removal and replacement of Mr. Diaz as Revolver's Manager," Schiffres said in a statement to WEHOville.
"Courts, however, are always reticent to impose extraordinary relief such as the removal of a Manager on one day ex parte notice and without either party having done any discovery and without a full hearing. Accordingly,  the Court's denial of Mr. Miler's ex parte application for extraordinary relief is not unusual. Nor is it the end of the case.
"Mr. Miller is confident that when the Court hears all the proof and all the witnesses, that it too will conclude that there were indeed serious improprieties in Mr. Diaz's management of Revolver and that the matter will ultimately resolve in favor of Mr. Miller and Revolver."
In an interview with WEHOville, Diaz denied Miller's accusations of mismanagement and embezzlement  "I can tell you that Mr. Miller was always on the same page with the way I have operated this company," Diaz said. "There was complete transparency."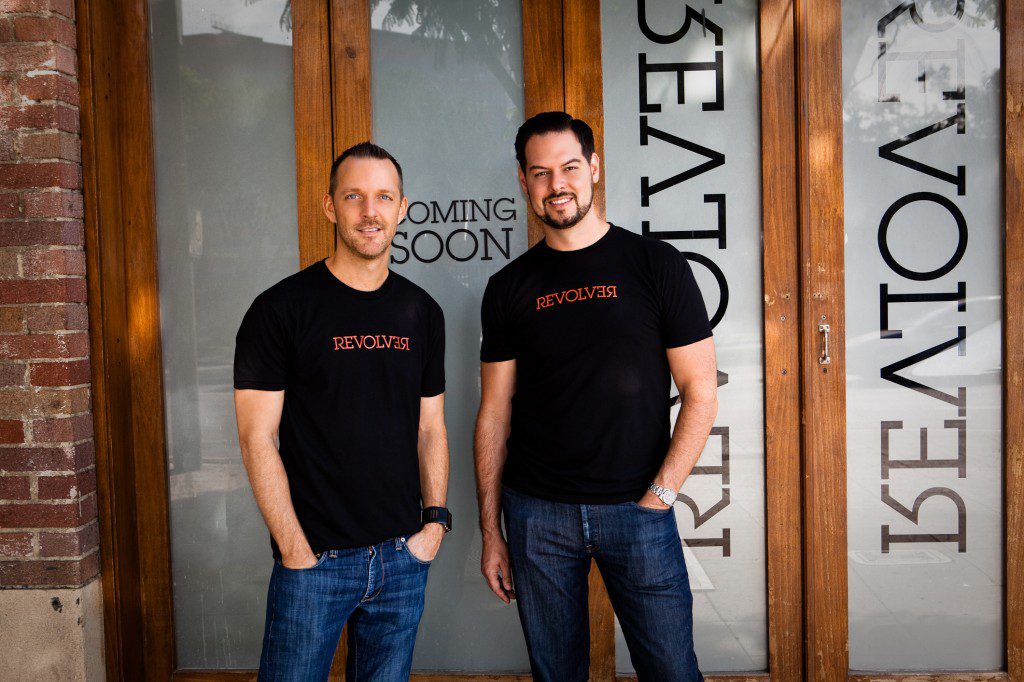 Diaz has characterized the lawsuit as an attempt to bully him because of his opposition to the opening of Cooley's, a restaurant and bar proposed by David Cooley, founder of The Abbey, on the south side of Santa Monica Boulevard east of Robertson. Diaz, whose Revolver is nearby on the southwest corner of Santa Monica Boulevard and Larrabee, asked the West Hollywood City Council last month to deny Cooley's request for variations in the city code that would allow him to build the "gastropub," which will include outdoor dining facing Santa Monica Boulevard and in the rear facing West Hollywood Park.  At the hearing before the Council, Diaz spoke against the Cooley's project while Miller joined David Cooley in speaking for it. The Council granted permission for construction of Cooley's.
Revolver opened on the corner of Santa Monica Boulevard and Larrabee Street in West Hollywood's gay "Boystown" in October 2011. It replaced a bar called East/West, opened by Trip Wilmot in 2005, that went out of business in 2011. East/West was the successor to the original Revolver, which took its name from its revolving door. It opened in 1982, embracing the video bar craze fostered by MTV, which launched two years earlier.
Miller and Diaz each own 44.5 percent of Loaded Gun LLC, Revolver's parent company. Kenneth Linzer, a partner in the Los Angeles law firm of Hobart Linzer, which has represented Loaded Gun, owns ten percent, and Ofir Lang, vice president for marketing at Nathan's Glass and Mirror, owns one percent. Miller says he contributed the money to open the business.