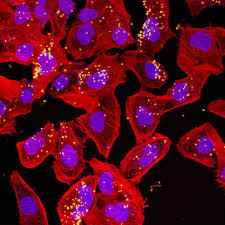 Gay men in San Francisco are being warned by that city's Department of Public Health to get vaccinated for meningitis seven to 10 days before having sex with gay men from Los Angeles.
The warning is in response to a Los Angeles County Department of Public Health announcement on April 2 that eight people had been discovered since the first of the year to have been infected with invasive meningoccal disease. Four of those men were gay, and three of those four, ages 27 and 28, died of the disease. All of them lived in or socialized in West Hollywood or North Hollywood, the health department said.
The San Francisco health department said there have been no cases of meningitis involving gay men in that city since 2011. In contrast, the LA County Health Department said there have been 11 cases of meningitis involving gay men in Los Angeles County in the past 18 months — a third of the total number of cases. One of them was the widely publicized death from meningitis in April 2013 of Brett Shaad, a young gay lawyer and real estate agent who was a resident of West Hollywood, and the meningitis death in December 2012 of RJay Spoon, a gay resident of Los Angeles.
The San Francisco warning said that "meningococcal vaccination should be offered to San Francisco MSM and male-to-female transgender persons, regardless of HIV status, who expect close or intimate contact with MSM currently residing in, or traveling from Los Angeles County. To achieve protection, vaccination should be completed at least 7-10 days prior to potential exposure." MSM is an acronym used by government agencies that stands for "men who have sex with men."
The San Francisco health department recommendation comes at a particularly awkward time for the White Party, an event that will be held this weekend in Palm Springs. At the White Party, now in its 25th year, gay men from Los Angeles consort with those from San Francisco and cities around the world. West Hollywood City Councilmember John Duran last year said that Brett Shaad had been at the White Party and warned others who had attended the weekend-long event to be alert to possible meningitis symptoms. Friends of Shaad, however, said he hadn't attended the event.
Common symptoms of meningitis are headache, fever and a stiff neck and sometimes confusion and vomiting. Sepsis symptoms include a high fever, hot and flushed skin, an elevated heart rate, hyperventilation and low blood pressure. The bacteria can be spread by very close exposure to sneezing and coughing or direct contact with saliva or nose mucus as well as sex. Symptoms usually occur within five days of exposure, but may present themselves as many as ten days after exposure.