Entertainers have been announced and ticket sales begun for the 2014 Los Angeles Pride festival, which Christopher Street West (CSW) is billing as a "TLGB" celebration, with the T-first letter reflecting a focus on transgender issues.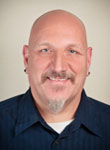 "This year, Christopher Street West decided to make a bold statement about our commitment to education by leading with a capital T," Steve Ganzell said in a March press release. Ganzell is a co-president of CSW, the nonprofit that organizes Pride.
The event, which will take place June 6-8 in West Hollywood, will feature Jennifer Hudson, Azealia Banks, the Bangles, Mary Lambert and Betty Who. The festival will include a "TranStation" lounge with trans-oriented programming. The moment of silence during Sunday's parade, done each year in honor of lives lost, this year will be dedicated to transgender lives lost to hate violence, a tribute to the annual Day of Remembrance.
Ganzell recalls sitting near Zoey, a young trans girl, and her mother, Ofelia Barba Navarro, at the 2013 Transgender Day of Remembrance. The mother and daughter (both now members of the CSW coalition) spoke at the event about Zoey's experiences being bullied at school. During the Day of Remembrance program, community members read the names and stories of trans people killed because of their gender identity. Ganzell was moved by how hard it must be for the parent of a trans child to hear such stories.
"We're all a part of this community," said Ganzell, who hopes to "shine a light" on trans people's stories and "put the laser focus on all of this."
Pride has been criticized for its ticket prices, entertainment lineup and programming. Ganzell said that he and co-president Patti DiLuigi—both longtime board members who took the helm late last year, succeeding longtime president Rodney Scott—wanted to listen to community members who have felt left out of Pride.
Among those they've heard from are transgender people who felt Pride could do more to include the trans community. This year, CSW organized a volunteer transgender coalition to brainstorm and work on initiatives, including a recent transgender history tour at the ONE Archives and an upcoming Trans 101 panel for media (which will be co-sponsored by several media groups).
E. Jaye Johnson, vice chair of the city's Transgender Advisory Board, wrote an Advocate.com commentary about Pride's focus on the trans community.
"No longer will trans people sit idly by and quietly wait for anyone to acknowledge, approve, support, or empower them. The trans movement is passionately pushing forward. It's a young movement and ideally benefits from the experience and knowledge of our LGB community members and our allies and we cannot wait any longer," Johnson wrote. "Christopher Street West gets this, hence the creation of the Transgender Coalition to utilize the power of LA PRIDE to educate and celebrate, and the reason I am honored and proud to be a part of it."
The topic is timely, with trans issues in the media a lot in recent months. Actress Laverne Cox and model Carmen Carrera recently called out Katie Couric for focusing on trans people's bodies rather than their lives, which often include violence and job discrimination. The use of a slur for trans people on RuPaul's "Drag Race" sparked a lot of online discussion. And Facebook added an array of choices for users to define their gender identities.
Ganzell said that he's received a lot of input about what people would like to see at Pride, and he hopes to continue to meet with people from different communities and hear about what they'd like to see at the event in the future. For example, he'd like to address the needs of older LGBT people and people with disabilities.
WEHOville contributing editor Stevie St. John is a member of the CSW Transgender Coalition, a volunteer group that includes trans leaders, students and allies. She is also on the board of the local chapter of the National Lesbian & Gay Journalists Association, one of the co-sponsoring organizations for the Trans 101 media panel.