West Hollywood City Councilmember John Duran tonight criticized the producers of the annual LA Pride parade and festival for minimizing West Hollywood's involvement with the event.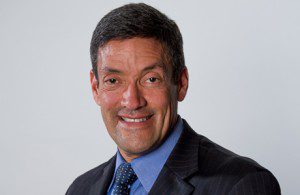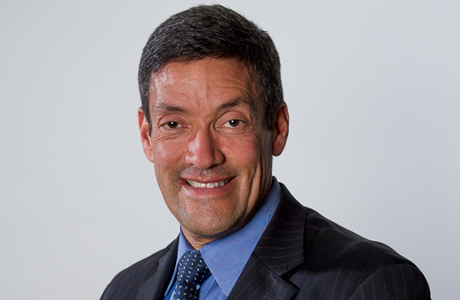 Duran objected to a decision by Christopher Street West, the non-profit organization that produces the Pride events, to eliminate its annual live television broadcast of the June 8 parade. For many years Duran has served as moderator of the broadcast, which is aired on the city's television channel on Time Warner Cable. Duran also said that CSW barely mentions West Hollywood in its promotional material for this year's Pride events or on its website despite the fact that the city is where the parade and annual three-day festival take place.
"I'm feeling more like we're just being used as a rental space," he said.
Jeff Consoletti, who produces the event for Christopher Street West (CSW), told Duran and other City Council members tonight that CSW had decided to tape the parade and produce a show that could be seen online by viewers beyond West Hollywood and throughout the year.
"We felt that we could reach wider base and not just the West Hollywood residents… by moving to a digital platform," he said.
Duran's objection is the latest manifestation of a rift that has developed between West Hollywood and Christopher Street West over the management of the annual Pride events and the degree to which they are used to promote West Hollywood, a city whose population of 34,000 people is 40 percent gay.
Duran and Mayor John D'Amico and John Duran were named by the Council as a subcommittee to negotiate with CSW to improve the event. The Pride event has come under heavy criticism for its poor quality.
Duran and D'Amico asked their fellow council members in February to allocate $150,000 to expand the city's own Pride events, which are staged under the "One City One Pride" brand. But the rest of the Council rejected that request, saying that it wasn't clear what benefit the extra spending would bring to the city.
The Council debated tonight whether to authorize City Manager Paul Arevalo to consider having the city produce its own live broadcast, which Duran said could cost $65,000.  Arevalo suggested the CSW do the live broadcast this year as it has in the past, with the city covering expenses greater than those CSW would have incurred for only taping the event. That proposal was accepted by the City Council, and Consoletti said CSW would examine whether it was feasible. There is no measurement of the city tv channel's audience.  Last year's LA Pride broadcast, however, was downloaded from the city's website 2,395 times.
This year's Pride events are expected to cost the city $365,000, with the majority of that spending covering law enforcement and fire protection during the three-day event. In addition, West Hollywood will waive $141,000 in fees for permits and other services.
LA Pride attracts a large number of visitors to West Hollywood each year, although the exact number is a matter of some dispute. CSW used to boast attendance of 400,000 people and in its promotional material this year says 50,000 typically attend the Pride festival, which takes place in West Hollywood Park. An analysis by WEHOville of CSW's non-profit tax filings for 2011, the most recent year available, indicated 28,000 festival attendees. CSW has since said that its 400,000 figure for Pride attendance includes people who come to its website and otherwise engage with Pride through social media but don't necessarily attend the event.