The AIDS Healthcare Foundation brought dozens of gay rights advocates to Monday night's meeting of the Pasadena City Council to protest homophobic and other comments by the city's public health director.
Pasadena Mayor Bill Bogaard assured the speakers that City Manager Michael Beck is investigating the remarks, which surfaced last week.
The public health director, Dr. Eric Walsh, a Seventh-Day Adventist, has been taped preaching sermons in which he has criticized schools for promoting tolerance of LGBT students, saying "that is doctrine from the pits of hell." He also said supporters of the American Psychiatric Association's 1973 decision to remove homosexuality from its list of mental disorders were "raised up by the (devil)." Walsh said those who believe in evolution are doing "the devil's handiwork."
The city suspended Walsh with pay while it looks into his remarks and determines whether they will have an impact on his ability to perform as public health director. Walsh is paid $186,688 a year plus health and dental benefits. His sermons came to light after Pasadena City College invited him to speak at this weekend's commencement. Walsh was chosen to replace Dustin Lance Black, the Oscar-winning screenwriter and gay rights advocate, whose invitation to deliver the commencement address had been rescinded by PCC.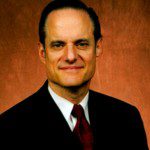 That decision by PCC reportedly came after rumors that a video existed of Black having unprotected sex with his then-boyfriend. PCC last week reinvited Black, who accepted the invitation on Saturday. "I look forward to the honor of returning to PCC to support the 2014 graduates of Pasadena City College," said Black, a PCC alumnus.
AIDS Healthcare Foundation President Michael Weinstein attended the city council meeting and noted AHF had had a float in January's Rose Bowl Parade celebrating same-sex marriage.
"A man who shames is not qualified to hold the position of director of public health for any city," Weinstein said. "On Jan. 1 of this year we had a golden moment. A same sex couple made history by being married atop a float from the AIDS Healthcare Foundation under the slogan of 'love is the best protection.' … That is the type of consciousness and the type of city that we believe Pasadena is."