UPDATE: At 10:13 a.m. the Los Angeles County Sheriff's Department said the man shot by a Sheriff's deputy at the House of Blues this morning had been fleeing a fight in the nightclub's parking lot. According to its press release, he repeatedly rammed his car into an occupied car in front of him. When he refused to stop, a deputy shot him. He was taken to a local hospital for treatment. The Sheriff's Department still has not identified the man or indicated whether he has been charged with any crime.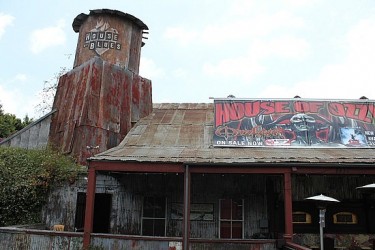 A man is in custody and has been treated for minor injuries after being shot by a Sheriff's deputy outside the House of Blues nightclub early today.
The shooting occurred at 1:50 a.m., Los Angeles County Sheriff's Department Deputy Don Walker told City News Service. As of 9:43 a.m., almost eight hours after the incident, the Sheriff's Department was refusing to disclose further information about the incident, including the circumstances in which it occurred or the identity of the the person who was shot.
According to City News Service, a videographer at the scene said the shooting appeared to have taken place in the valet parking area at the rear of the nightclub. The House of Blues is at 8430 Sunset Blvd. at Olive.
A Los Angeles County Fire Department supervisor said firefighters had been called to the scene, but the suspect was not hospitalized. No deputies were injured in the incident, Walker said.