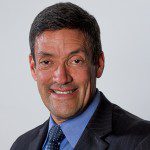 Los Angeles Mayor Eric Garcetti on Wednesday announced his endorsement of West Hollywood City Councilmember John Duran in the race for the L.A. County Board of Supervisors seat now held by Zev Yaroslavsky.
"John Duran is an innovative and thoughtful problem solver with a proven record of delivering results for local neighborhoods," Garcetti said in a press release. "John isn't afraid to make the tough choices, and as our next Supervisor, we can count on him to be a watchdog over county government by ensuring we are getting the most from our tax dollars. I'm proud to endorse John Duran for Supervisor and I look forward to working closely with him to continue to move Los Angeles forward."
Sheila Kuehl and Bobby Shriver are the other leading candidates in the race for the 3rd Supervisor District seat. Early media reports often framed the race as a Kuehl-Shriver contest, with other hopefuls lumped together as afterthoughts. But Duran's profile has since increased, especially after he garnered an endorsement from the Los Angeles Times.
The 3rd district includes a large portion of the Los Angeles as well as the cities of Agoura Hills, Beverly Hills, Calabasas, Hidden Hills, Malibu, San Fernando, Santa Monica, West Hollywood, and Westlake Village. Numerous unincorporated communities also fall under the district's purview.
Duran, Kuehl and Shriver recently responded to a WEHOville.com questionnaire that gives overview of their positions.