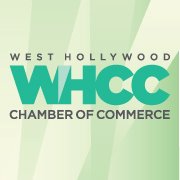 The West Hollywood Chamber of Commerce Political Action Committee (PAC) has endorsed three candidates in tomorrow's primary election.
Those endorsed are incumbent Richard Bloom for the 50th State Assembly District, West Hollywood City Councilmember John Duran for the 3rd District Seat on the L.A. County Board of Supervisors and Councilmember Jeffrey Prang for L.A. County Assessor.
The Chamber is a non-profit organization that advocates for the interests of local businesses in West Hollywood.