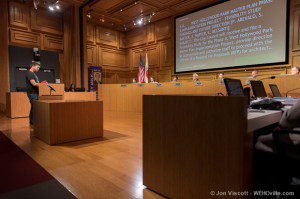 The likelihood of a big potential shakeup on the West Hollywood City Council next year has dimmed with the results of yesterday's primary election in which City Councilmember John Duran failed to win sufficient votes to compete in the November general election for the 3rd District L.A. County Supervisor seat and Councilmember Jeffrey Prang, thought by some to be a shoo-in for the L.A. County Assessor position in the primary, himself will have to compete again for the post in November.
Final results show former state senator Sheila Kuehl with 43,348 votes and former Santa Monica Mayor Bobby Shriver with 34,509 votes in the supervisor race. Duran got 19,577 votes. Because neither Kuehl nor Shrive received a majority of yesterday's votes, they will run against one another in the November general election. The 3rd District Supervisor represents two million Los Angeles County residents, including those of West Hollywood, on the five-member Board of Supervisors.
Prang emerged as the leading candidate in the race for the Assessor's seat. But, failing to win a majority of the votes, he will face Deputy District Attorney John Morris in a race for the position in November.
In an interview with the Los Angeles Times, Duran said he had been "severely disadvantaged on the money." Duran raised approximately $400,000 for the race, much less than the $1.2 million raised by Kuehl. Shriver raised more than $1.9 million, however $1.7 million of that was his own money.
Duran also suggested he might seek another office in the future. "I think I come out a winner even if I don't break through," he said, noting that he got before many new voters in his campaign. "There may be another office for me sometime in the future."
In March of next year, three West Hollywood City Council seats will be up for election. They include those held by Mayor John D'Amico, who already has announced his candidacy for a second term, and those hold by long term council members John Heilman and Abbe Land, who haven't yet announced whether they plan to run again. A victory by Prang in the Assessor's race will put a fourth seat at play. Given that West Hollywood residents traditionally return incumbents to office, there has been little turnover on the Council since it was created at the city's founding 30 years ago.