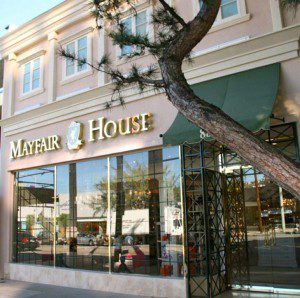 Mayfair House is taking its challenge of West Hollywood's ban on selling clothing made of fur to state court after a case it filed in federal court was dismissed.
Courthouse News Service reported that the store, at 8844 Beverly Blvd. near North Clark, filed suit yesterday in L.A. County Superior Court, claiming the ban violates the state constitution.
In its filing, Mayfair House said that only the State of California, and not a city government, can legally enact a "wildlife regulation."
"The ordinance contradicts various California statutes permitting the trade in products made of the fur of certain animals," the suit says. "The ordinance also conflicts with state law in that it duplicates still other state statutes that prohibit the trade in products made of the fur of only certain but not other animals, unlike the ordinance which is more sweeping in its ban."
Mayfair asked the court to enjoin enforcement of the ordinance and declare it unconstitutional.
Mayfair House filed suit in U.S. District Court in September last year, arguing that the city's fur ban violated both the U.S. and California constitutions. But U.S. District Judge George King upheld the ordinance in May, dismissing Mayfair's claims against the city. King said the city's professed interest to "promote community awareness of animal welfare, foster the City's goal to be a community that cares about animal welfare, and further the City's reputation as Cruelty Free Zone for animals" by prohibiting fur sales was a "legitimate interest." King declined to rule on whether the federal court could address Mayfair's contention that the fur ban violates state law.
The West Hollywood City Council in 2011 passed a law making it "unlawful for anyone to sell, import, export, trade or distribute' any new clothing product made wholly or partly of animal fur by any means anywhere in the city on or after Sept. 21, 2013."
Violators can be fined and repeat offenders can be fined and jailed. The law's chief advocate was Mayor John D'Amico, who was elected to office in 2011 with support from animal rights advocates.