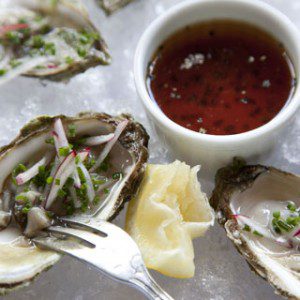 Seventeen of the more than 200 restaurants in West Hollywood will participate in this year's L.A. Restaurant Week. During that event, which begins next Monday and runs through July 27, participating restaurants offer specially priced prix-fixe menus. The menus can be viewed online. Prices don't include beverages, taxes or tips.
The West Hollywood restaurants participating include:
Al Bacio Ristorante, 8741 W. Sunset Blvd.
BOA Steakhouse – Sunset, 9200 W. Sunset Blvd.
Dominick's, 8715 Beverly Blvd.
Herringbone LA, 8440 W. Sunset Blvd.
Katana, 8439 W. Sunset Blvd.
La Bohème, 8400 Santa Monica Blvd.
Lucques, 8474 Melrose Ave.
Night + Market, 9041 W. Sunset Blvd.
Oliver's Prime Steakhouse, 8462 W. Sunset Blvd.
Palihouse Courtyard Brasserie, 8465 Holloway Dr.
Petrossian Paris Restaurant & Boutique, 321 N. Robertson Blvd.
RivaBella, 9201 W. Sunset Blvd.
Rooftop West @ The London West Hollywood, 1020 N. San Vicente Blvd.
Taste on Melrose, 8454 Melrose Ave.
The Church Key, 8730 W. Sunset Blvd.
Tortilla Republic Weho, 616 N. Robertson Blvd.
WeHo Bistro, 1040 N. La Cienega Blvd.