The Outfest LGBT film festival, which opens Thursday and runs through July 20 in Los Angeles, features a wide array of movies.
In fact, according to the Outfest website, the event will feature 175 films and videos from 28 countries. In addition to the screenings, there are various special events, parties and receptions associated with the festival.
That's a lot of options to sort through! That's why we took a look at the Outfest film guide to find 10 things we think you won't want to miss.
1) Potentially the Gayest Moment of Your Life
Follow the yellow brick road to the Ford Theatre for "The Wizard of Oz" 75th Anniversary Sing-Along and belt out "Somewhere Over the Rainbow" along with Judy Garland and an LGBT-packed crowd.
2) Putting the T in LGBT …
Several films include transgender and genderqueer characters and plotlines. In "52 Tuesdays", a teen meets once a week with her mother, who has just come out as a transgender man. In "Quick Change," cash-strapped trans women turn to a "back alley plastic surgeon with cut-rate collagen"—a woman who must face the dangerous nature of her work. Documentaries "My Prairie Home," "Lady Valor: The Kristin Beck Story" and Kate Bornstein in a "Queer & Pleasant Danger" feature a trans singer-songwriter, a trans former Navy SEAL and a well-known trans author and activist, respectively.
3) … And the B, Too!
"Appropriate Behavior"'s Shirin is seeking Ms. Right or Mr. Right. "Match"'s Tobias tells a married couple about the many male and female lovers he had in the 1960s. And when an opposite-sex couple splits up in "X/Y," both seek love elsewhere—one with a bisexual friend named Jake.
4) Lesbian gangs! (Well, not exactly…)
Remember hearing about so-called "lesbian gangs?" The idea got riffed on LOGO's "Rick & Steve," but the real story told in "Out in the Night" is nothing to laugh about. It's the story of a group of black lesbians who fought back when one was sexually harassed—and who then faced severe prison sentences and the "lesbian gang" label.
5) They Britta'd It!
On canceled-sitcom-with-a-cult-following "Community," Gillian Jacobs' Britta once tried to establish her queer-friendly credentials by befriending a woman named Paige—who turns out to be straight. In the Outfest film "Life Partners," Jacobs portrays a straight woman named Paige with a lesbian bestie, with both buds seeking love on the web.
Fun fact: Jacobs, a former WeHo resident, has been a guest judge on "Ru Paul's Drag Race."
6) A Hustler Film with a Twist
An homage to and a riff on gay male hustler tales, "The Foxy Merkins" follows a lesbian prostitute-in-training.
7) Teens on Screen …
Young characters must deal with encountering the ghost of a bullied teen ("Jamie Marks is Dead") and clashing with a mom so eager for her "undecided" son to come out that she trolls gay dating sites on his behalf ("Helicopter Mom")! Y'know, typical high school problems.
8) And Behind the Camera!
The 16- to 24-year-old students from the 2014 session of Outset, a filmmaking class offered by Outfest in partnership with the Los Angeles LGBT Center's LifeWorks program, will show their short films.
9) An L.A. Nightlife King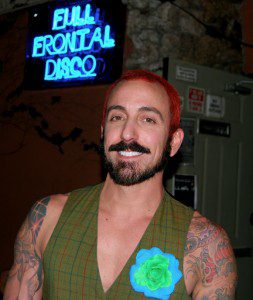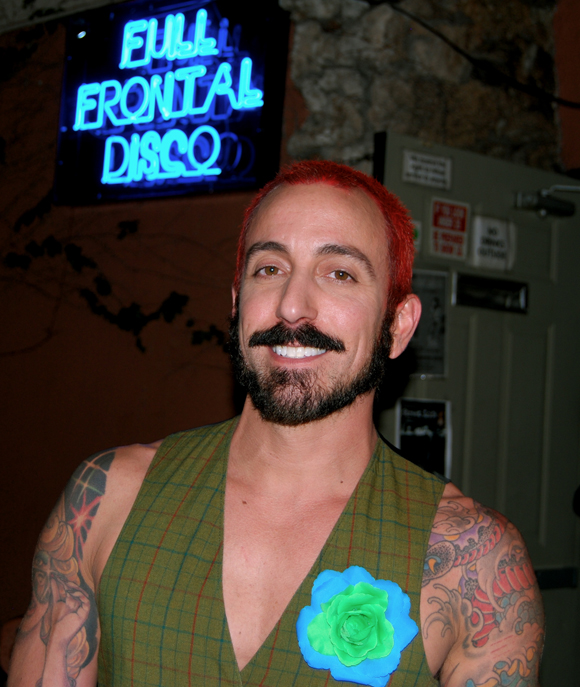 The documentary "Club King" focuses on Mario Diaz, actor, dancer, model, musician—and a gay nightlife legend.
10) LGBT History & Heroes
Learn and honor LGBT history through documentaries such as: "The Last One," which is about the AIDS Memorial Quilt; "Back on Board: Greg Louganis", about the gay and HIV-positive Olympic swimmer, and "Letter to Anita,"  about a woman who lost custody of her children because of her sexual orientation. And actor, activist and social media whiz George Takei's life—which includes time in internment camps as well as acting in "Star Trek" and fighting for marriage equality—is the subject of "To Be Takei." Oh, my!