Many LGBT people, activists and politicians are objecting to the federal Food and Drug Administration's policy that bars men who have sex with men from donating blood.
The city of West Hollywood will partner with the Human Rights Campaign and other gay community organizations for an "inclusive blood drive" from 10 a.m. to 4:30 p.m. on Sept. 20 in West Hollywood Park, 647 N San Vicente Blvd. at El Tovar.
"The event will collect blood from eligible donors, honor those who can't donate for themselves, encourage the U.S. Food and Drug Administration to reexamine its permanent deferral on blood donation from men who have sex with men, and provide expert speakers on the status of the ban," according to a press release. "The Inclusive Blood Drive will advocate for a deferral policy based on behavior instead of orientation via an online petition, and will endorse proper guidelines for donations from transgender people, so that they are not turned away based solely on gender identity."
People who cannot donate blood—a category that includes any man who has had sex with another man since 1977, regardless of HIV status or risk factors—are encouraged to recruit eligible donors to give in their stead.
The event will include food trucks, entertainment and speakers. Among those scheduled to speak are City Councilmemher John Duran, state Assemblymember Richard Bloom, Ayako Miyashita of the Williams Institute and Scott Schoettes, HIV policy director of Lambda Legal.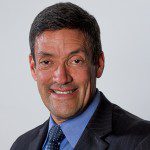 "This was part of the scare around HIV and AIDS in the early days," Duran said of the FDA ban, which was implemented in 1983. "The policy was bad policy then, and it's still bad policy today … [it's] "a policy that has no purpose in 2014."
Duran said he hopes that the Obama administration or Congress will take action and "will decide to rely on science and medicine" rather than fear in changing blood donation guidelines. Duran called the ban just one example of bad policy passed in fear during the early days of the HIV/AIDS epidemic. "It's probably time that we go after some of the other really bad policies," he said, citing as an example HIV criminalization laws
In addition to HRC, participating organizations include AIDS Project Los Angeles, the Los Angeles LGBT Center, the Trevor Project, the Gay Men's Chorus of Los Angeles, Vox Femina, Banned4Life, Love Don't Hate, and the Pop Luck Club. The American Red Cross will serve as the blood collection agency.
A National Gay Blood Drive, which similarly asked gay and bisexual men to ask others to give in their stead, netted about 1,500 pints of blood, according to the L.A. Times. On Aug. 21, the California Assembly voted 58-15 on a resolution to "request that the President of the United States encourage, and that the Secretary of the United States Department of Health and Human Services adopt, policies that repeal the current donor suitability policies of the federal Food and Drug Administration regarding the donation of blood by men who have had sex with another man."