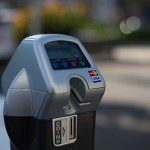 Some parking regulations will not be enforced in West Hollywood on Monday because of  the Labor Day holiday.
Parking meters (and meter time limits), peak-hour towing restrictions and street sweeping restrictions will not be enforced on the Monday. Enforcement will resume on Tuesday.
Other parking regulations, including permit parking, will remain in effect on Monday.