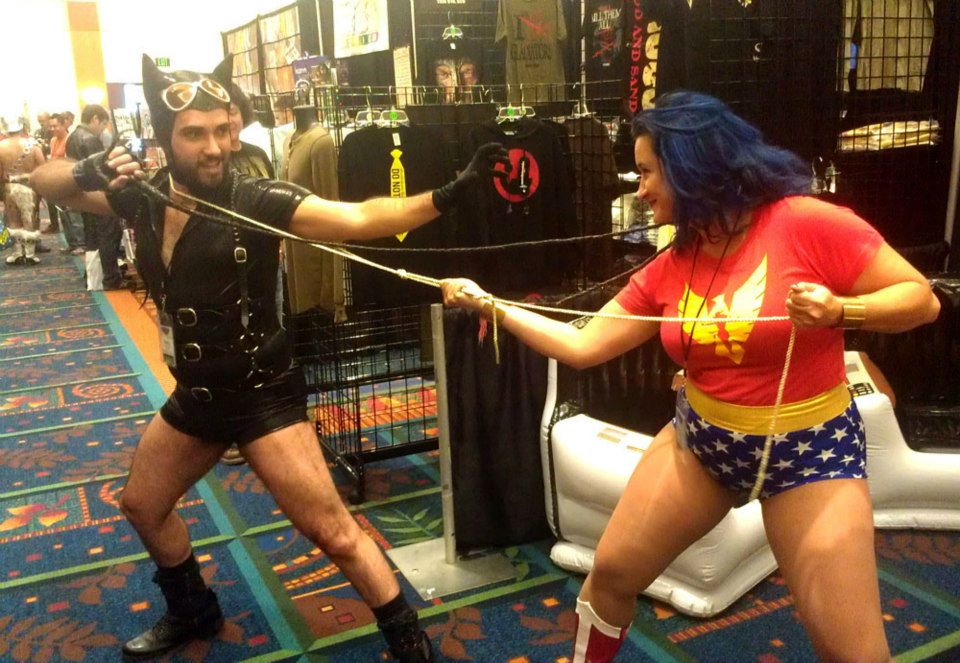 In hopes of reaching a broader audience, LGBT pop culture convention Bent-Con has launched a Kickstarter campaign aiming to raise $15,000.

Sean Maker, the nonprofit's president and founder, said that the funds would support more marketing for the convention, in particular via social media.

Last year, Maker told WEHOville.com that he hoped the convention would attract 5,000 fans (double its 2012 attendance). However, the 2013 attendance was closer to the 3,500 mark.

Maker wants the event to continue growing, and he thinks that Bent-Con could realistically bring together 5,000 fans this year. Ultimately, he hopes it will grow to be 8-10,000 fans strong each year. If it shows strong growth, Maker suggested that Bent-Con events could be held in other places in addition to the Burbank event.

The fundraising initiative could give Bent-Con a power surge, but geeks need not despair if it doesn't meet it's goal—the Kickstarter indicates that the show will go on regardless:

The convention will happen without a doubt … unless a zombie apocalypse or alien invasion occurs, Bent-Con 2014 will take place as scheduled. With four previous years under our belts, we're confident that this year will be our best year yet.

Maker said that the convention this year will feature more workshops for professionals; for example, there will be writing and art workshops. Bent-Con has also added all-ages/youth-oriented programming this year, he said.

Bent-Con includes panels, exhibitors and workshops related to comics, gaming, sci-fi and other facets of pop culture. Bent-Con 2014 will be held November 7-9 at the Los Angeles Burbank Marriott Convention Center, 2500 N. Hollywood Way at Thorton.