It was in California that Gwen Araujo's killers once invoked a "transgender panic" defense," and now California is the first state to prohibit such "trans panic" or "gay panic" defenses in voluntary manslaughter cases.
Governor Jerry Brown on Monday signed AB2501 into law.
"This legislation ends the outrageous use of the 'gay panic' and 'trans panic' defense―a tactic used by defendants charged with murder in an attempt to receive more lenient sentences," said Roger Coggan, director of Legal Services at the Los Angeles LGBT Center. "No longer will blaming the victim's sexual orientation or gender identity be used as a defense to murder."
West Hollywood Mayor John D'Amico also praised  the bill.
"The California government once again is resetting and raising the standard for respecting the lives of LGBT folks. This is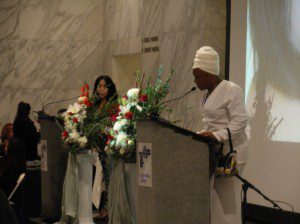 another way to ensure that justice is applied equally and that LGBT crime victims are not assaulted a second time in the court room," D'Amico said.
The bill says that  "for purposes of determining sudden quarrel or heat of passion, the provocation was not objectively reasonable if it resulted from the discovery of, knowledge about, or potential disclosure of the victim's actual or perceived gender, gender identity, gender expression, or sexual orientation, including under circumstances in which the victim made an unwanted nonforcible romantic or sexual advance towards the defendant, or if the defendant and victim dated or had a romantic or sexual relationship."
Violence against transgendered people is a pervasive problem. The Transgender Day of Remembrance is held each November to remember trans people whose lives were lost in such attacks, and the National Gay and Lesbian Task Force held a #StopTransMurders discussion on Twitter on Monday.
Brown also signed into law a bill requiring death certificates to corectly reflect the gender identity of transgender people.
In the spirit of full disclosure, WEHOville contributing editor Stevie St. John previously worked in the marketing and communications department at the Los Angeles LGBT Center (then the L.A. Gay & Lesbian Center). Since leaving the Center, she has worked on some Center projects such as contributing to the Vanguard newsletter and teaching a class through the Learning Curve program.