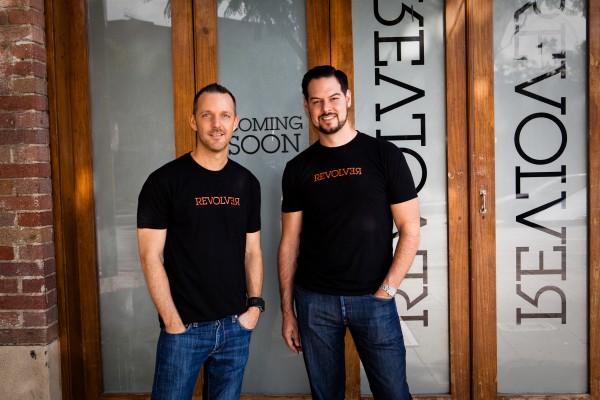 A contentious battle involving, if only peripherally, some of gay Los Angeles best known figures may be drawing to a close.
Alfredo Diaz, co-owner of Revolver, told WEHOville that he is discussing the possibility of selling his interest in Revolver Video Bar to his business partner, Chris Miller.
Miller sued Diaz in April 2013, alleging that he had misappropriated tens of thousands of dollars from the bar for personal use, including paying for parking tickets, buying patio furniture and installing a koi pond at his house. Miller also alleged that Diaz, who manages Revolver, had failed to pay $300,000 in state taxes on Revolver's sales.
In response, Diaz has alleged that Miller, who also is co-president of Flower Films, Drew Barrymore's production company, used some of Revolver's money for personal items such as airfare. And he accused Miller of attacking him because of Diaz's opposition to Cooley's, a bar and restaurant that David Cooley, founder of The Abbey, plans to open on Santa Monica Boulevard near Robertson.
Diaz confirmed that he and Miller are discussing the sale of his interest but declined to discuss details. "It's under discussion, but we haven't reached an agreement," he said. Miller did not return a call from WEHOville requesting comment. Miller's suit is scheduled to go to trial in Los Angeles Superior Court on Nov. 10.
Miller and Diaz each own 44.5 percent of Loaded Gun LLC, Revolver's parent company. Kenneth Linzer, a partner in the Los Angeles law firm of Hobart Linzer, which has represented Loaded Gun, owns ten percent, and Ofir Lang, vice president for marketing at Nathan's Glass and Mirror, owns one percent.
Meanwhile, Diaz filed  for personal bankruptcy yesterday. In papers filed with the U.S. Bankruptcy Court, he claims debts of $1 million to $10 million and assets of $500,000 to $1 million. Among the creditors listed are Miller; Loaded Gun LLC, the parent company of Revolver, and the California Board of Equalization, which collects sales and use and alcohol sales taxes.
Revolver opened on the corner of Santa Monica Boulevard and Larrabee Street in West Hollywood's gay "Boystown" in October 2011. It replaced a bar called East/West, opened by Trip Wilmot in 2005, who sold it to Diaz and Miller in 2011. East/West was the successor to the original Revolver, which took its name from its revolving door. It opened in 1982, embracing the video bar craze fostered by MTV, which launched two years earlier.