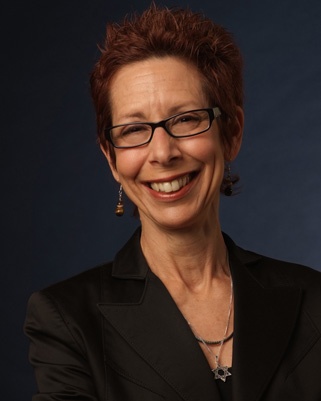 Abbe Land, West Hollywood's second-longest serving City Council member, will not seek re-election in March.
"I love this city, and I'm incredibly proud of the job that we've been done," Land told WEHOville.  But, she noted, she has a job running a national non-profit organization that requires a lot of travel and attention. Land is executive director and CEO of the Trevor Project, a non-profit organization focused on suicide prevention among LGBT young people. "I've had to travel more than before," she said. "I have had to miss things here and there."
While Land said she won't seek re-election, she remains committed to her work as a Council member until her term expires. "I'm here until March, and we have a lot of work to do," she said.
Land has served on the City Council for 22 years, a tenure exceeded only by Councilmember John Heilman, who was elected to the Council 30 years ago when the city was first incorporated.
Land's decision, and Councilmember Jeffrey Prang's likely victory in his race for L.A. County Assessor, mean an unprecedented four of the five City Council seats may be up re-election. A victory by Prang in the Assessor's race (while he maintains a slight lead, several hundred thousand mail-in and provisional ballots are still being counted), means the Council will have to name someone to fill the remaining two years of his term or call a special election for June. Given its current political and personal divisions, political observers believe it's unlikely the Council will be able to agree on someone to fill the remainder of Prang's term. That means John Duran will be the only incumbent whose seat is not up for re-election next year.
Land has lived in West Hollywood since 1979. She was first elected to the Council in 1986 to fill a vacancy left when Mayor Valerie Terrigno resigned after being convicted on federal charges of embezzling money from a non-profit organization. Land's victory over Gene LaPietra, the gay owner of Circus Disco, meant an end to the brief gay majority on the Council, which had existed since the city's incorporation in 1984.
Land won with the support of the Coalition for Economic Survival, the group that organized the campaign to incorporate West Hollywood in an effort to protect the community's residents from the relaxation of county rent control rules by the Los Angeles County Board of Supervisors. She was an active member in the CES campaign that brought together rent control advocates, seniors and gay rights advocates to vote to form a city from what was then an unincorporated part of Los Angeles County. CES Executive Director Larry Gross recalls the evening when he sitting in his office in the early evening with some of his staff members and decided to answer an after-hours telephone call. On the other end of the call was the young Land,  who asked Gross how she could help.
The end of the gay majority on the Council disturbed some gay community activists, although it was clear from Land's landslide victory (62 percent of the votes) that she had the support of the city's gay residents. While heterosexual herself, she became an outspoken supporter of LGBT causes and in 2012 was named executive director and CEO of the Trevor Project. In a humorous tribute to her support of LGBT issues (and a play on a derogatory term that many gay people have embraced), Land was once recognized at a public meeting by Sheila Kuehl, the lesbian former state senator who recently was elected to the 3rd District seat on the Los Angeles County Board of Supervisors, as a "flaming heterosexual."
Before winning a seat on the City Council, Land served for one year on the West Hollywood Planning Commission. She left the Council in 1997 and returned in 2003, beating incumbent Councilmember Steve Martin. In 2006, Land ran for the 42nd District state Assembly seat, losing to Los Angeles City Councilmember Mike Feuer. Land has served as the city's mayor, a largely symbolic role, five times.
On the Council, Land is seen as a close ally of Heilman, which often puts her on the opposite side of issues from Mayor John D'Amico and sometimes Councilmember John Duran. Her tenure and that of Heilman were part of the inspiration for a successful citizen campaign last year to limit Council members to no more than three four-year terms in office. Those limits were not retroactive.
Land and Heilman have been criticized for taking campaign finance support from developers based outside West Hollywood who need the city's approval of their WeHo projects. That support, however, goes to all incumbent Council members. Heilman and Land are the only Council members who have pushed to bar the managers of City Council members' political campaigns from lobbying the Council on behalf of their business clients. Other Council members have rejected their efforts.
Among her major accomplishments on the Council, Land has cited her support for rent control and her efforts to create the West Hollywood Community Housing Corporation and the Affordable Housing Trust Fund, which builds and rehabilitates affordable housing for seniors, families and people living with disabilities.
Land also has focused on environmental issues, initiating the city's Green Building ordinance, one of the first in the country. That ordinance requires developers of new properties to meet certain environmental standards.
Land was instrumental in creating the city's Women's and Disability Advisory Boards. She was also active in the development of the city's domestic violence prevention program for same-sex couples.
Land also has been outspoken on national issues. In 1996 she led an effort that resulted in West Hollywood becoming the first city in California to ban the sale of Saturday Night Specials handguns, which eventually were banned statewide. She has been an advocate for women's reproductive rights, working to have  West Hollywood in 1993 become the nation's first "pro-choice" city in the nation. In 2004 she led a West Hollywood delegation to the March for Women's Lives in Washington D.C.