A former server at a Beverly Hills restaurant owned by "Real Housewives of Beverly Hills" star and West Hollywood restaurateur Lisa Vanderpump and her husband Ken Todd was awarded nearly $1.5 million Monday in attorney's fees.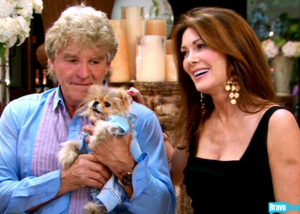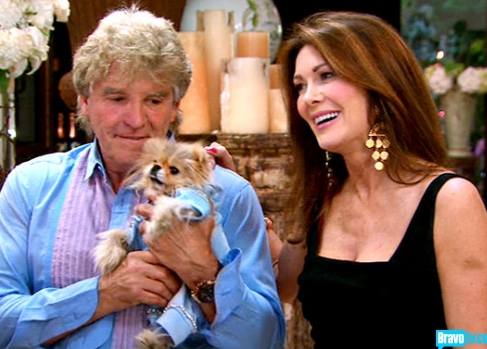 Los Angeles Superior Court Judge Michael Linfield said he disagreed with defense attorney Marianne Zakarian's claims that the $1.49 million in fees sought on behalf of plaintiff Karina Bustillos was excessive.
Lisa Maki, one of Bustillos' lawyers, praised the ruling.
"We believe it is important to award ample fees in civil rights cases such as this so that plaintiffs will be encouraged to come forward," Maki said.
Maki said that she and attorney Genie Harrison tried the case and that other lawyers helped get the case ready for trial.
In June, a jury awarded Bustillos $6,250 in compensatory damages and $100,000 in punitive damages in her sexual harassment lawsuit against the Villa Blanca restaurant. Linfield later ruled that Vanderpump and her husband, Ken Todd, who own Sur restaurant on Robertson Boulevard in West Hollywood and P.U.M.P., a bar and lounge at the corner of Robertson and Santa Monica boulevards, had unitary interests and should share liability with their business. On Halloween, the CIty of West Hollywood named Vanderpump its Queen of Carnaval.
Although the jury found that the Villa Blanca was liable to Bustillos and that it acted with malice, the panel exonerated the restaurant's assistant manager. Villa Blanca also is being sued for allegedly failing to pay bills owed to a food provider.
Bustillos maintained the assistant manager caused pain in her wrists when he took hold and twisted them after she asked for change for a $20 bill so she could distribute tips at the end of her shift on Aug. 13, 2012. Four months earlier, the assistant manager tried to kiss her, the plaintiff alleged
Bustillos filed her case in October 2012.
Bustillos worked at Villa Blanca in Beverly Hills for about 14 months until September 2012, when she maintained she quit because she could not take the stress of remaining there any longer. She alleged the eatery violated its own policies against sexual harassment by not doing anything to punish the assistant manger for his alleged misconduct.