West Hollywood can be proud of one of our own, Jeff Prang, as he takes the oath as County Assessor. As we thank Councilmember Prang for nearly two decades of service, we should also look to the future and ask who will fill his shoes on the City Council.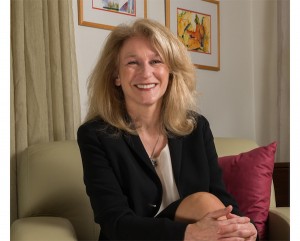 Often the swing vote between battling factions on the Council, Jeff Prang was truly a Councilmember who understood that residents and neighborhoods should come first.
While his colleagues (or at least the Council majority) saw dollar signs in big commercial development, Councilmember Prang saw traffic and environmental impacts. Where his colleagues saw the appeal of a few low-cost housing units in ten story condo towers along Sunset and Santa Monica, Councilmember Prang saw future voters who would complain about noise and parking problems.
West Hollywood voted for change when we adopted term limits last year, passing Measure C by a 24 percent margin. We wanted our current Council members to have ambition to move onto bigger things, as Jeff has done, or to know that they have an expiration date on their local political careers.
With the retirement of Councilmember Abbe Land and the election of Councilmember Prang to higher office, our city will have at least two new City Council members by next Labor Day. It is important that our new Council members bring a commitment to residents and neighborhoods along with the experience and knowledge of local government to stand toe-to-toe with colleagues who have been in office for years.
Although I disagreed with Jeff Prang's opposition to Measure C, I agree with him when he said that experience in local government and institutional memory matter. Our disagreement was that I, like the majority of the voting public, believe that the five Council members in office did not hold a monopoly on experience or institutional memory.
While it is encouraging to see so many candidates for City Council getting engaged these last few months, voters should evaluate candidates not just on what they are saying now, but on what these candidates were doing when they weren't running for office.
As a Planning and Public Safety commissioner, I learned a lot about how West Hollywood works, and I learned how to create change in the city, be it incremental or by bringing forward new ideas.
As a neighborhood advocate for nearly two decades, I can feel the frustration of people who come to City Council for the first time just hoping to be heard, and sympathize with those who, like me, regularly attend and testify on issues that have changed the face of our city.
As a market research professional, my job is to listen to public opinion and turn it into action-oriented recommendations.
West Hollywood cannot afford to gamble our future on the unknown or inexperienced. Like Jeff Prang, who brought his experience working in local government and as a city council deputy to the job, the City Council members we elect next year should be ready on Day One.
Lauren Meister is a candidate for a seat on the West Hollywood City Council in the March 2015 election.