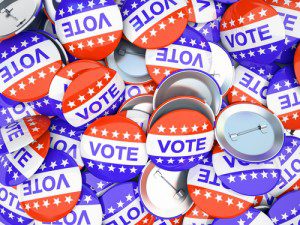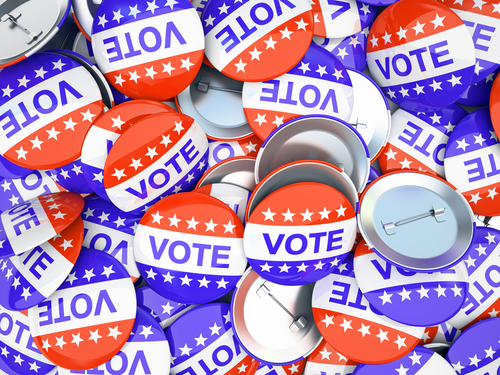 In early December, WEHOville asked West Hollywood residents what issues they wanted candidates in the upcoming City Council election to address. We received hundreds of responses and boiled them down to 13 key issues. We then asked each of the 12 candidates in the March 3 election to offer his or her position on these issues. Beginning today and on each Monday and Wednesday through Feb. 23 we will publish one of the questions and the candidates' responses. We also have provided the list of issues to the West Hollywood Chamber of Commerce so that it can use them in a candidate forum it is hosting on Saturday at noon at the West Hollywood City Council chambers. While we emailed and telephoned every candidate, we haven't received a response from one candidate, Brian Funnagan. The responses below are listed in alphabetical order.
QUESTION 1: If you haven't participated in civic life or taken public positions on major city issues in the last few years, why should we believe you're willing to devote the time required to adequately represent us on the City Council? And why should we believe you have the background and knowledge of local issues necessary to make important city decisions?
JOHN ALLENDORFER
I am a 35-year resident of the city of West Hollywood, and from its very beginning I was involved in civic life. I was on the first Gay and Lesbian Board for the city in 1989-90, the Tom Proctor 5 & 10 K Runs Steering Committee in 1987, the Tele-Communications Board in 1988 and associate editor at "The Optimist" (a publication of AIDS Project Los Angeles) in 1987-88.
Throughout the years I have attended council meetings and spoken out and most recently completed the CTE Academy (West Hollywood's Building Community Through Engagement) in the Spring of 2011 and Building Blocks (a rent stabilization and housing educational series) Tenants 101in July 2014.
I therefore believe I have the background and knowledge of local issues from the very beginning of the city and continuing to the present day. I also worked for eight years at the Pacific Design Center in our city so I have a sense of the local economy. And presently I am the resident manager of my apartment building, so I definitely know what issues affect our renters, who make up 78 percent of our residential population.
LARRY BLOCK
I'm glad to say that I'm very involved in the day to day workings of most major items on the city of West Hollywood agenda. City meetings are publicly noticed and anyone can get involved and share their ideas.
JOHN D'AMICO
First of all, I want to commend WEHOville for doing this outreach, gathering these excellent questions and presenting our answers and ideas for the community to see. My hope is that every candidate is participating and that these answers along with our other campaign efforts help guide residents to the three best councilmember candidates. Our city is a wonderful place, and we're at an exciting pivot point that requires new ideas and approaches to the growth pressures we are facing along with the work we have left unfinished.
I am fortunate to have been elected in 2011, and I find that my interest and commitment to helping bring West Hollywood into the 21st Century continues to grow. It is clear to me that the only way for our city to move forward is to work closely with the community and my colleagues to render visible the city we're all interested in making. If given an opportunity to serve for another four years I will continue to pursue open government policies that feature accountability and progress above outside influences and expediency.
At this critical time in our city's development, I believe that my decades of experience in low-income housing development, project design, construction management and urban planning are an exact good fit for West Hollywood's next four years. As we enter another period of development pressures and opportunities, it will be important that there is at least one voice that understands the best practices for right-sized, smart city-making.
I plan to win by communicating my vision for West Hollywood as a healthy place of infinite opportunity with a history of invention to as many folks as possible. I am asking residents to participate (register to vote at http://www.sos.ca.gov/ ) and to VOTE, and as mayor I have set a citywide goal of 35 percent municipal election voter participation – the highest since cityhood in 1984.
The organizing principal for my time in office has been "Let's do this together." In fact, it is the theme of my re-election campaign as well. The city will change, and together we can make sure that the city continues to reflect the values of the community and reflect our desires as a healthy place of community, creativity and culture. This is essential. And I pledge to continue to do exactly that.
JOE GUARDARRAMA
I have long been involved in serving West Hollywood. While some voters may know me from my seven years serving on the West Hollywood Planning Commission, I am also a former vice president of the board of directors of Equality California, and I served as a Business License Commissioner and on West Hollywood's Campaign Finance Reform Committee. Currently, I am serving on the board of directors of the California Political Attorneys Association.
As a long-time WeHo resident, former Planning Commissioner and governmental ethics attorney, I have extensive first-hand knowledge of how to deal with the city's development pressures. From the Red Building expansion of the Pacific Design Center to multiple affordable housing developments, I have a track record of being able to work through City Hall to get projects done.
Additionally, my professional experience makes me uniquely qualified to both bring more transparency to City Hall as well as get more people to participate in the civic process. I have dedicated my legal career to helping working men and women, as well as progressive causes, participate in the political process, and I am uniquely prepared to empower the residents of our city to become involved and advocate for their rights.
JOHN HEILMAN
I have participated in civic life and taken public positions even before the city was formed in 1984. I helped incorporate the city of West Hollywood and was elected to the first City Council in 1984. I have served on the City Council in West Hollywood since that time. I have served as mayor seven times. I have served on the board of the National League of Cities and the California League of Cities. I am currently the Chair of the Westside Council of Governments.
LINDSEY HORVATH
The whole reason I moved to West Hollywood in the first place was to get involved in civic life in one of the most amazing cities in America. Since then, I have continued my activism on LGBTQ and domestic violence issues, while serving on the Women's Advisory Commission, City Council and Transportation Commission. In those capacities, as well as as a community leader, I have taken positions on virtually every major city issue.
As far as my background and experience, I am the only non-incumbent who truly understands how City Hall works and can hit the ground running from day one. I have developed important regional relationships that will help our city take on the challenges that impact us but extend beyond our borders, and I will make our city not only a model for human rights but also sustainable living.
My experience is especially important with the departure of two long-time council members. I have a proven record on alleviating the traffic and parking issues that chronically plague the community.
While we have a long way to go, my leadership on the Transportation Commission helped WeHo earn the honor of "Most Walkable City in California." As a campaign board member of Victory Fund, founding member of the NOH8 Campaign, and global coordinator for the One Billion Rising Campaign, I have built coalitions with various constituencies throughout the city and around the world. I intend to use this experience and those relationships to fight for equal rights and a high quality of life for ALL residents of the City. With 25 percent of the city's population being young women ages 20-40, I am uniquely positioned to address their needs and concerns, while ensuring that we continue to serve the needs of all other constituencies. I think to keep our city healthy, we need members of the Council who can build bridges between communities. Aside from my breadth of experience, my ability to do that is perhaps the next most important thing I bring to the Council.
CHRISTOPHER LANDAVAZO
I am a three year resident of West Hollywood and a 14 year member of law enforcement currently assigned to West Hollywood. I want to work with you to make our city a WeHo for all. Additionally I served eight years in the United States Navy as an air traffic controller and I currently serve as a member of the California State military reserve. With 19 years of total public safety service you can count on me to enter into this office and serve with honor and commitment.
And in my spare time I managed to get my masters degree at USC in leadership. I also taught as a research professor at the University of Phoenix, and I founded a non-profit organization called Cops 4 Causes seven years ago, which does amazing work not only here in the United States but internationally.
JAMES "DUKE" MASON
I have spent seven years now involved in public service and working as an advocate for the progressive movement. It started when I worked as a volunteer for Hillary Clinton's presidential campaign and as a page in the U.S. Congress during the summer of 2008. In 2009 I started writing for Frontiers magazine and have become a freelance contributor on political issues to publications such as the Advocate and the Huffington Post as well in the years since. I served three years on the board of directors of Outfest, one of the leading LGBT organizations in the world — the youngest board member in its 30-year history — and helped to steer them towards success at a time of great change and expansion. I was an official surrogate for President Obama's re-election campaign in 2012.
I have a proven track record of fighting for the progressive principles that I believe in, and that's the kind of dynamic, can-do leadership and grassroots, activist spirit that I intend to bring to the City Council, to get things done for the people, for our future. It wasn't bureaucrats or career politicians that made this city a reality; when John Heilman and Abbe Land joined the City Council back in the mid-1980's, they were young activists like me, citizens who simply wanted to make a difference in their community. In the months since this campaign started I believe I have demonstrated a clear understanding of the opportunities and challenges we have as a city. You can read my policy positions at www.jamesdukemason.com/issues, where I outline a clear agenda for the future of our city. My experience of fighting to deliver results in the advocacy realm, coupled with my knowledge of and vision for the city, are what make me uniquely suited to be an effective member of the City Council. I will get things done.
LAUREN MEISTER
I have participated in civic life AND taken public positions on major city issues, consistently, for over 15 years. I have been a neighborhood advocate (former president of West Hollywood West Residents Association, active member of Protect Plummer Park), a city commissioner (Planning and Public Safety) and a community organizer (chair of the successful Measure C term limits committee). I regularly attend and participate in City Council and Planning Commission meetings. I also attend and speak at other public meetings including: Eastside Working Group, Public Facilities, Public Safety, Transportation, Human Services, Women's Advisory Board, Shared Economy Task Force and WeHo Park steering committee meetings.
As the only candidate who has represented tenants and homeowners throughout the years, I am knowledgeable about the short-term and long-term challenges facing our city and our residents' top concerns. As a neighborhood advocate, I studied our General Plan and Zoning Ordinance, participated in community meetings and worked with residents, city staff and businesses on parking, traffic, public safety, noise and development issues.
As a Planning Commissioner, I made decisions on new projects and other land use issues, and made recommendations regarding land use and zoning policies. As a Public Safety Commissioner, I worked on our Disaster Mitigation Plan and initiated our "Work, Live Play Be Safe" educational campaign. As a community organizer, I helped bring real reform to City Hall with term limits.
I'm confident that I have the experience to be a council member for ALL neighborhoods and hit the ground running on day one.
MATTHEW RALSTON
I have been involved in the community and outspoken on many issues during the time I have lived in this fine city. From the problems with law enforcement and their shifting priorities to cross-walk safety and the need for smarter ways to raise revenue than simply swarming people with tickets.
I don't see my election to the City Council as a side gig or a way to make connections or promote myself en route to another office, or use it for financial networking or financial gain – as I believe some have done.
In fact a large part of my campaign is built on rejecting these behaviors, and the ingrained cynicism that leads to them. Based solely on this being a pillar of my campaign I believe I am the most qualified to do the job, because I don't hear many others talking about getting back to doing the job as it is supposed to be done on a fundamental level – which entails making decisions without the input of special interests or lobbyists.
The job is supposed to be about listening to The People. No corporate middleman need be involved. I don't care what they say. I have focused my devotion to the task at hand in a manner I don't see present in some other candidates. That is why I feel I am properly qualified.
I studied English and Political Science at the University of Washington, giving me a framework of knowledge about how government functions. I have worked for environmental organizations in California and Washington State, so I am familiar with the environmental issues facing us locally and nationally – which I believe are of great importance. I believe the best way I can serve society is to be elected to the City Council of West Hollywood.
TRISTAN SCHUKRAFT
I've been an active member of the community on various levels, assisting with non-profits, city working groups and projects such as West Hollywood's PickUp Line, which I helped launch.
I've never held office, so I'm not a career "politician," and I don't think the city of West Hollywood wants another career "politician," but rather a voice and results. I am a successful businessman and at the end of the day the city of West Hollywood is a business, and its residents, business owners and visitors are its customers. At 21, I started my first company with a $10,000 loan and grew it into a 24/7 operation with 111 employees on four continents, and our clients spanned the globe.
As a member of the City Council, I will be a citizen first and councilman second.  I don't view a council seat as an opportunity for power, or to satisfy my ego or some business interest. Instead, I want to take my business and life experiences and frustrations a resident of West Hollywood make a positive difference.
I understand how to balance a budget, and more importantly listen to my customers. Today's City Council, which is pretty much the same City Council since the city's inception, has created an entrenched political establishment. They don't encourage community involvement, and the residents have some of the best ideas. The city needs someone who is willing to listen, think outside the box and put its residents and business owners first.
I think the most important qualification to serve on the West Hollywood City Council is a love of West Hollywood and a willingness to reach out, listen and take action. That doesn't come with political experience – it comes with a commitment to work as hard as necessary and a desire for change.
WEDNESDAY: City Council candidates address traffic issues.