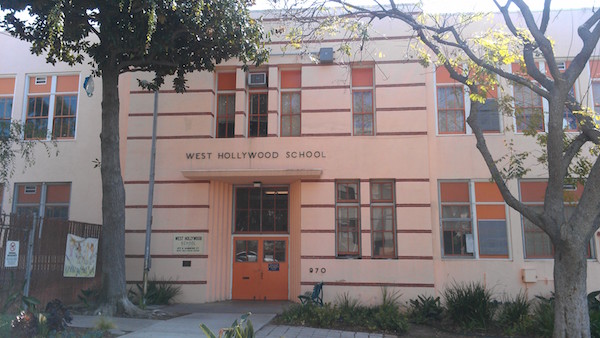 West Hollywood will join hundreds of communities across the United States in commemorating the 29th anniversary of the Martin Luther King, Jr. Day federal holiday by hosting an MLK Day of Service event to help beautify West Hollywood Elementary School.
The event, hosted by the city, will be held tomorrow from 9 a.m. to 3 p.m. (The Martin Luther King, Jr. Day federal holiday will be observed on Monday, during which West Hollywood City Hall will be closed.)
Volunteers are needed to help perform various landscaping, clean-up, painting, and other beautifying tasks at West Hollywood Elementary School, which is at 970 N. Hammond St. near Harratt. All tasks involve physical labor, and volunteers will work for a six-hour shift. Volunteers must be at least 12 years old to take part and participants will receive a commemorative t-shirt and lunch. Space is limited and advanced registration is required to volunteer.
In addition, as part of this year's MLK, Jr. Day of Service, local volunteers will be collecting non-perishable food items to benefit the SOVA Food and Community Resource Program. Donations of new and used clothing and shoes to benefit the Los Angeles LGBT Center's Youth Center on Highland will also be collected. Donations will be accepted curbside at West Hollywood Elementary School between 9 a.m. and 2 p.m.
In 1994, Congress designated the Martin Luther King, Jr. Day federal holiday as a national Day of Service. Each year, the City of West Hollywood participates in this call to action by organizing an MLK Day of Service activity through its Volunteer Corps, which is dedicated to providing individuals and groups with opportunities to engage in local community and civic engagement opportunities.
Community partners for this year's MLK Day of Service include: Friends of West Hollywood Elementary, the Sunset Strip Business Association, the West Hollywood Design District, and Anawalt Lumber.
For more information about the National MLK Day of Service initiative and other volunteer opportunities go to www.mlkday.gov.