Mayor John D'Amico has endorsed Lauren Meister as a candidate in the March 3 election for West Hollywood City Council.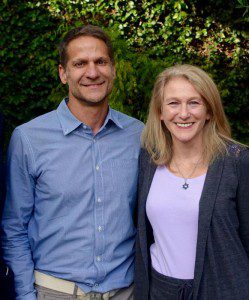 D'Amico's endorsement, announced today, comes on the heels of his endorsement yesterday of Joe Guardarrama, another of the 12 candidates running for the three open seats.
"Lauren Meister belongs on the West Hollywood City Council," D'Amico said in an email announcing his endorsement. "After many years of service to the community, Lauren Meister has earned her place on our Council dais. She was a terrific Planning Commissioner and Public Safety Commissioner and will be a reliable partner for us on the City Council. West Hollywood needs Lauren Meister to help us make sure that our development appetite does not consume us."
Meister is the former president of the West Hollywood West Residents Association (WHWRA) http://www.whwra.org/ and has been an outspoken opponent of projects such as that at 8899 Beverly Blvd., where the developer is seeking the city's permission to nearly double the size of a building that already is larger than allowed under current zoning laws.
"There are many developer forces that are lining up to try to keep a strong voice like Lauren Meister off the City Council," D'Amico said. "These forces are afraid of the smart-thinking, neighborhood-protection that Lauren will bring, afraid that her voice will be too loud, and that her vision represents the community too well. You and I both know differently: that Lauren Meister will be a reliable partner for us in matters of development, transparency and communicating with the community. That is why I am endorsing her."
With his endorsement of Meister, D'Amico has put together a roster of three candidates for the three open seats, with himself one of them. He is unlikely to endorse incumbent Councilmember John Heilman, with whom he has a fraught relationship. And D'Amico told Larry Block, another candidate, that he would not endorse him.
D'Amico's refusal to endorse him led Block to speak out against the mayor at last night's City Council meeting. Block complained that D'Amico's campaign manager, Renee Nahum, also is making telephone calls on behalf of Guardarrama, which Block described as "collusion." At the meeting. "Who wants a bunch of planning commissioner buddies on the city council anyway?" Block said. That was a reference to the fact that D'Amico, Guardarrama and Meister have all served on the city's Planning Commission. In fact, D'Amico sparked controversy after he was elected to the Council for the first time in 2011 and removed Meister from the Planning Commission. He replaced her with John Altshul, a long time Planning Commission member who, D'Amico explained, had agreed to support his candidacy for City Council.